You are on our Australia website. Please select your region to see content specific for your location.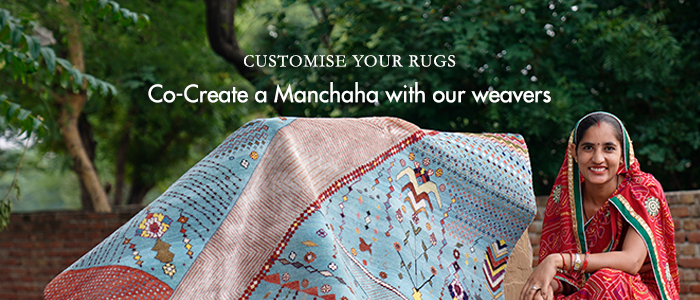 Step 2 - Share Your Design Brief
Know more about our weaver-designers and their craft
OUR WEAVER-DESIGNERS

YOUR DESIGN BRIEF

CONFIRMATION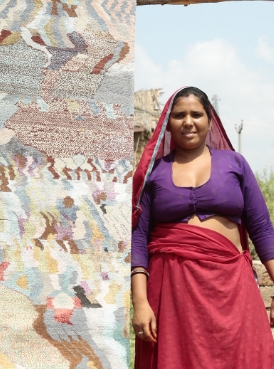 Meet Our Artisan Roshni
She is from Kala Ka Bass, Rajasthan, India
Roshni is 33 years old from Kala Ka Bass, Rajasthan. She learned to weave at a very young age, while pestering her parents at the loom. She has always found it very interesting and it made her feel special, it differentiated her from the other children. When she came of age she quickly picked up the art to make some income and is now able to support her three children, her 2 sons and daughter with their education. She has inherently found her happiness through weaving, and every now and then asks her children to experience that with her, but also believes they will find their own path that makes them happy.
Her loom width:; 6 feet, while the maximum width of carpet that can be created on this loom,the length can be of your choosing. The total area determines the time spent in crafting the carpet and it's pricing.
Her Manchaha designs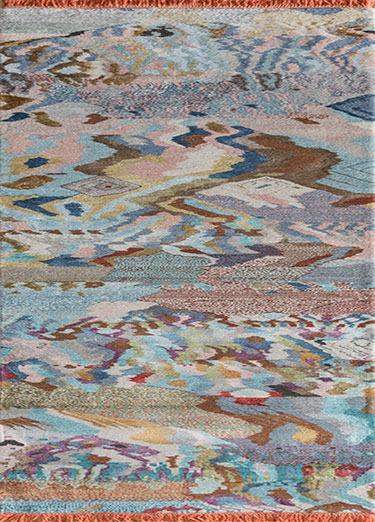 Tell Us Your 'Manchaha' Design
Dear Roshni,
I love the rugs you design and weave.
I'd like to commission you for a Manchaha rug.
Below is some of my information: