You are on our Australia website. Please select your region to see content specific for your location.
Eye In The Sky, Mumbai
This skyrise abode complete with a 360-degree panoramic view of Mumbai, boasts of a soothing, monochrome palette that is emphasized only by subtle splashes of color and lean furniture arrangements.
Baldiwala Edge
Laid out in perfect squares, each room contributes to the seamless continuity and efficiency of the space's layout. Reflective white marble flooring adds notes of serenity to the space, while accentuating all the furniture and colours within the home. The minimally aesthetic home encompasses signature artwork and accessories that have been carefully handpicked. Bespoke furniture works and accent furniture bring the space to life as they resonate with the home's minimalist and abstract as well as modern aesthetics. The striking colour blue mimics the sky outside and contrasts beautifully against the humble monochrome palette.

A perfect blend of simplicity, design, and textures, the apartment is the perfect distillation of a cozy as well as a stylish pad.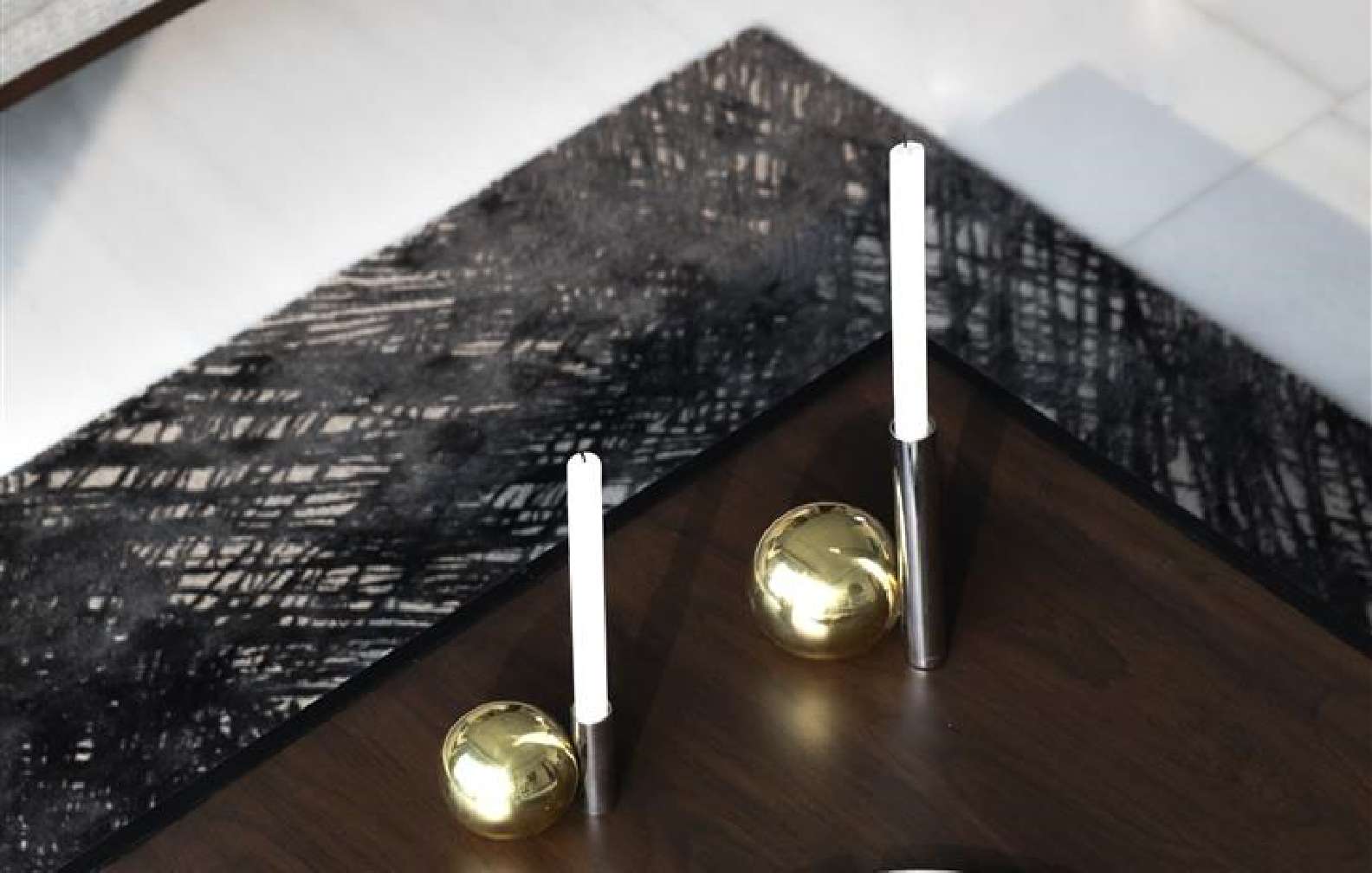 How Rugs Were Chosen
The concept of the home demands on the type and colour of the rug we choose. I like the rug to stand out as much as the other elements in the space, rugs usually lift the space up and create the drama it requires. A painting on the wall is what rug is to the floor, so choosing the right one is extremely important.
The Living
For this project, since the concept was monochromatic (black and white hues) the scribble charcoal rug gelled well with the furniture and décor of the home. It's got an abstract art sort of a feel to it. The space needed something chic and bold and this rug fit in just perfect.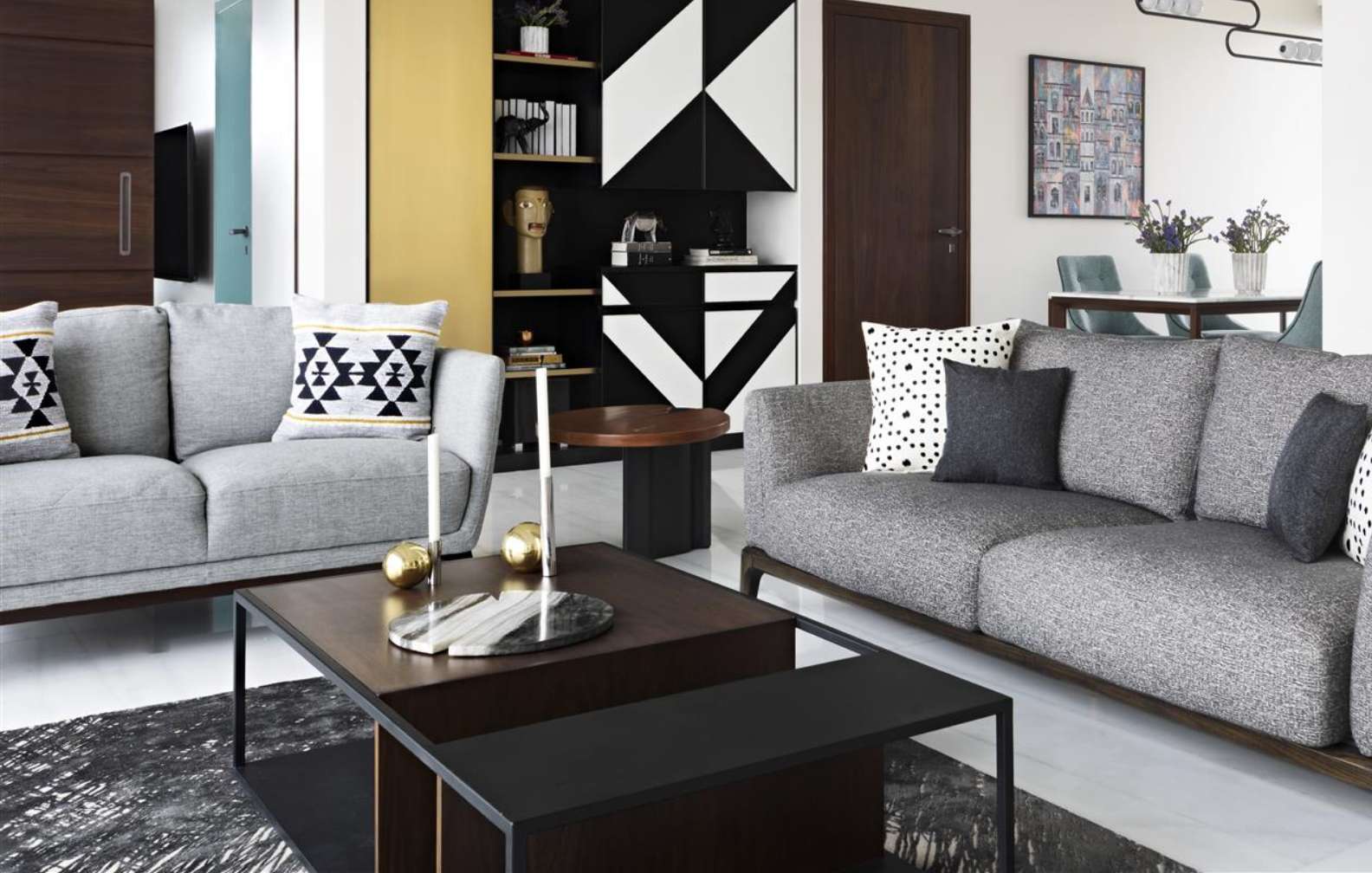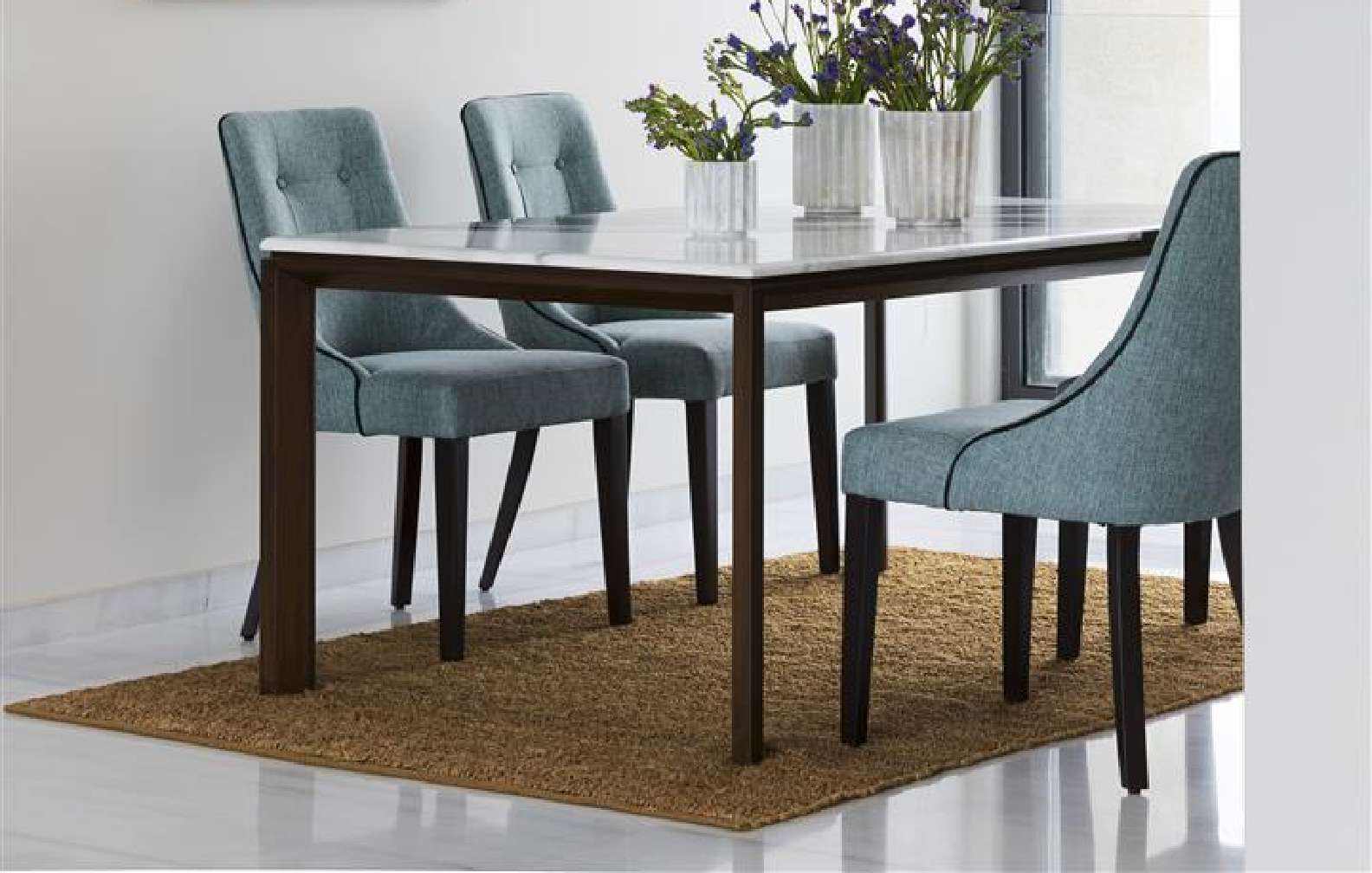 The Dining
The Jute rug under the dining table lends a rustic vibe in the otherwise polished space with marble and other high gloss materials. It creates a sort of an organic feel and also a beautiful texture over the white marble.
Ali Baldiwala
While a client brief is universally regarded as the foundation of every design project, Ali strives hard to design spaces that fully reflect and meet the client's design purpose, aesthetic and functional requirements.