You are on our France website. Please select your region to see content specific for your location.
Measure before you start
Before you start looking at rugs you need to measure the dimensions of your room to work out the approximate space you have for a rug and any constraints you have (door openings, etc).
Bigger is usually better
A small rug can make a room look small and its elements disconnected. When in doubt, go for a bigger size to help tie everything together.
The 18-Inch rule
Most interior designers will tell you to leave around 18 inches of bare floor around a rug to get the right proportions. However, for small spaces you can tweak this.
Don't be afraid to experiment
You're allowed to bend the rules a bit when choosing a rug – they're only guidelines after all.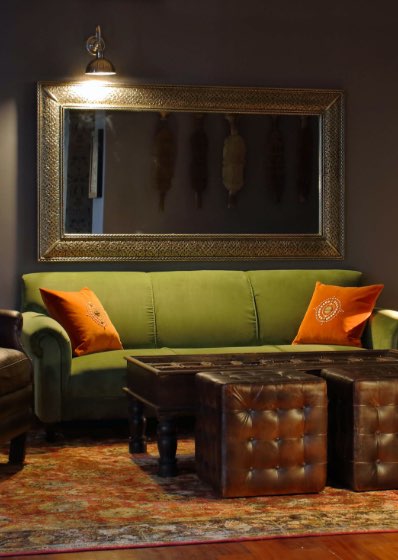 For big living rooms with furniture in the center, a large rug is best suited. This rug will help in fitting the furniture on top without getting overcrowded.
Standard Sizes: - 9'x12' and 11'x14'
If furniture is kept against the wall, the rug must be placed such that the front two legs of the furniture remain on the rug.
Standard Sizes: - 6'x9' and 8'x10'
If the room has a coffee table then small rugs would be most suited for this space.
Standard Sizes: - 4'x6' and 5'x7'
With wooden flooring, it is best to choose an area rug which lets about eight inches (twenty centimeters) of wood to be exposed around the rug's borders.
More than 2 area rugs can also be placed in some large living rooms.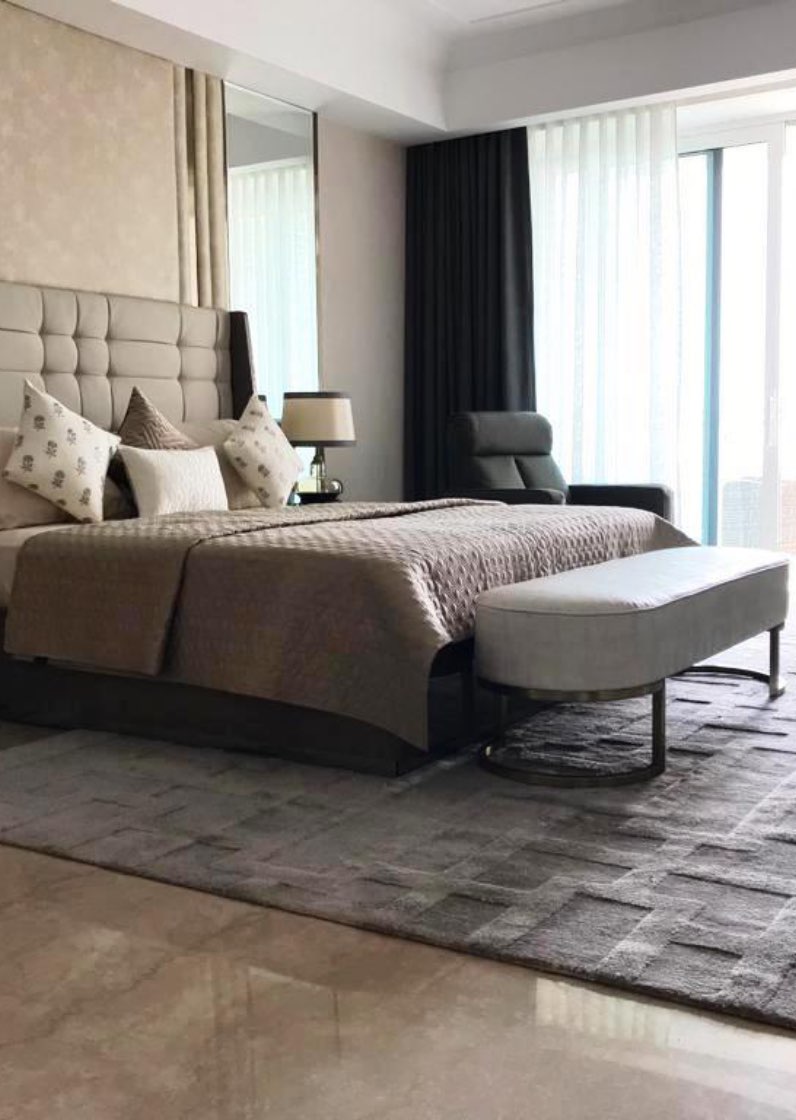 Instead of a room-sized area rug for the bedroom; use multiple area rugs. Bigger rugs in bedrooms will get hidden under the bed.
Place an area rug at the foot of the bed and two runners on each side, for a cozier foundation.
Alternately, several smaller rugs can be scattered to fill the space as needed.
Standard Sizes: - 2'6"x8' and 3'x5'
However, if you chose an area rug to go under the bed, it should extend around 3 feet or so, all around the bed. Alternatively, it could also extend on the sides and not on the foot of the bed.
Standard Sizes: - 8'x10' (queen) and 9'x12' (king)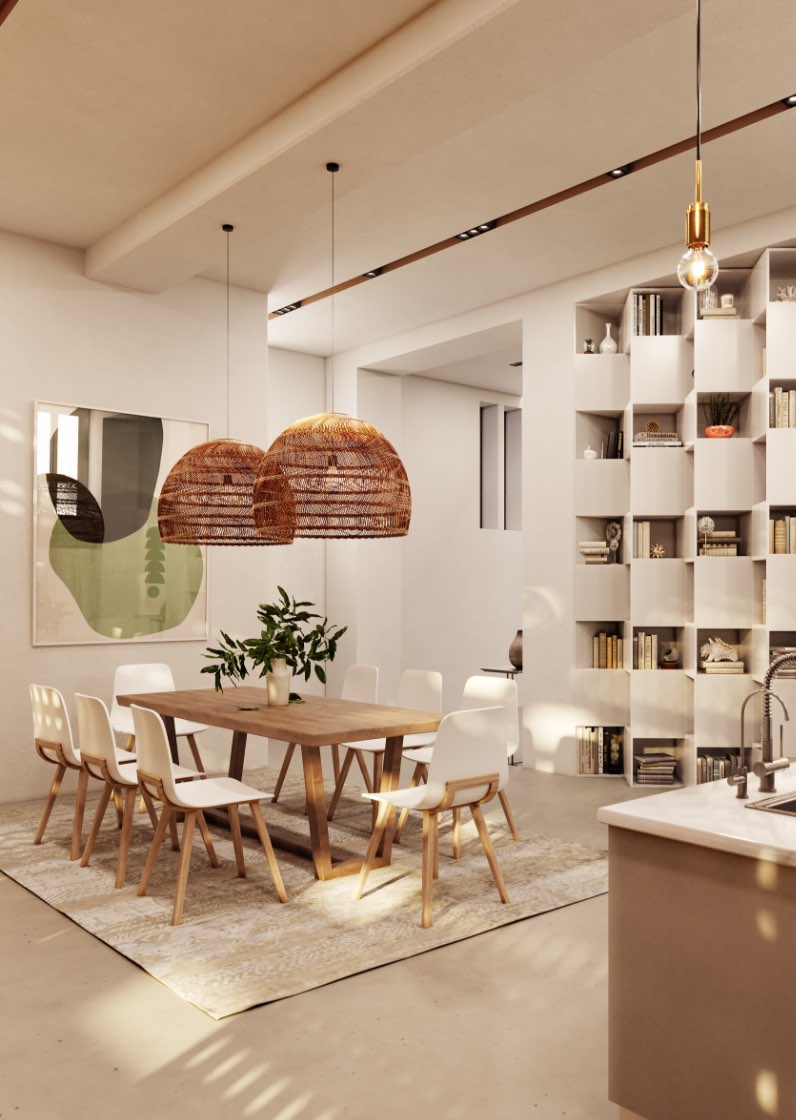 Area rug should be large enough to accommodate all chairs. The back legs of the chair must remain on the rug when the chairs are pulled out.
It is recommended that area rug extends around 2 feet beyond each side of the table.
Standard Sizes: 8'x10' and 9'x12'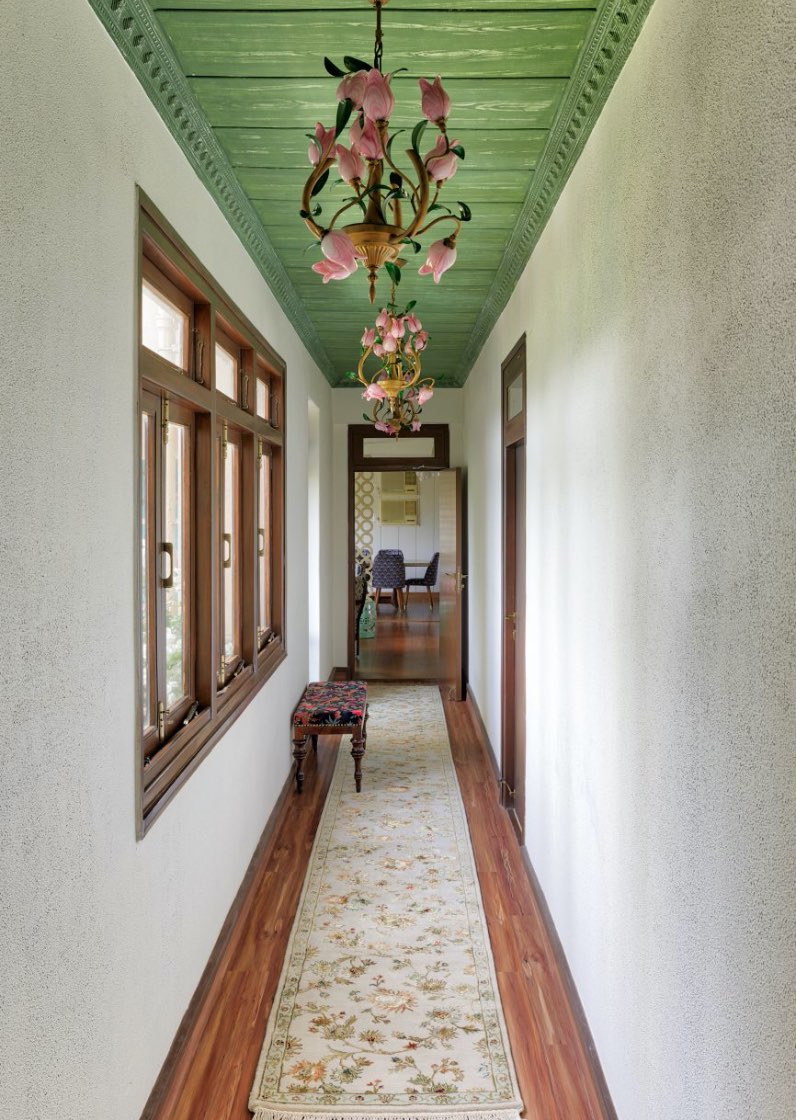 A runner, made of wool, can be placed in the center of hallways. Wool runners are durable in this high traffic area.
Very light colors usually do not suit this space.
Standard Sizes: - 2'6'x8' and 3'x12'
A runner can also be kept on one side of the hallway or aisle and the furniture can be placed against the opposite wall.
Standard Sizes: - 2'6"x8' and 3'x12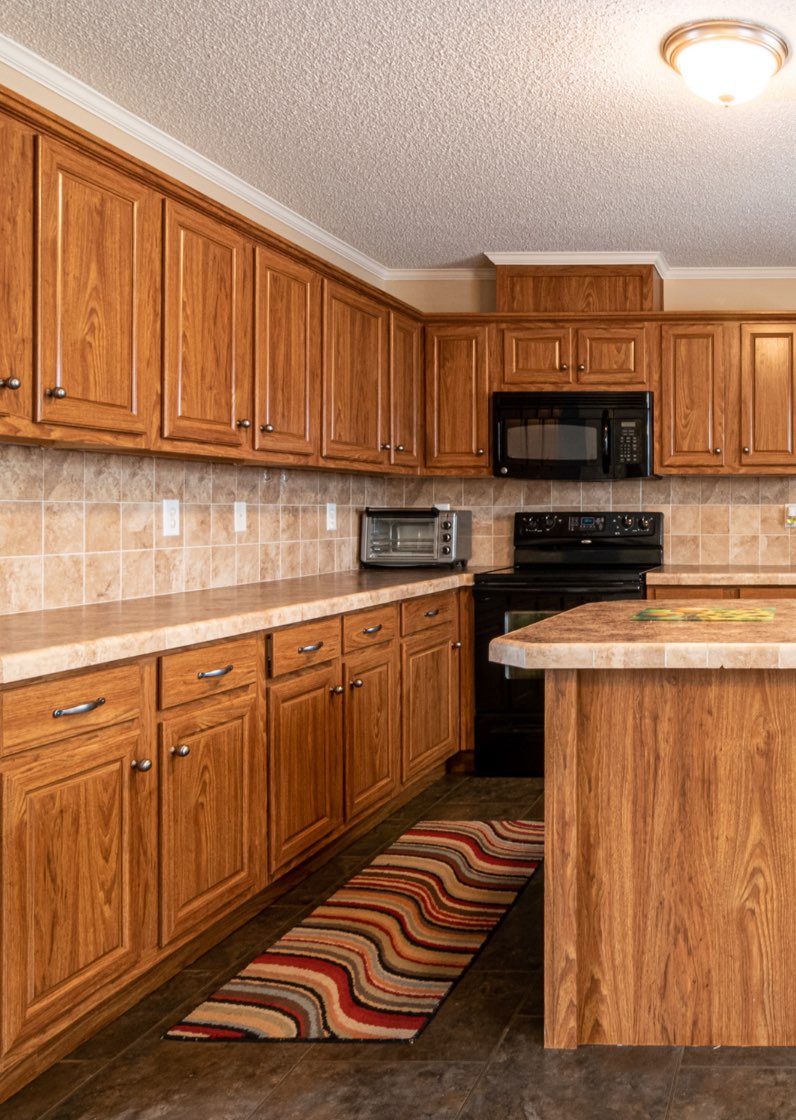 Place a small rug in front of the sink if there will be high traffic.
Standard Size: 2'x3'
Runners are the best choice for narrow kitchens. They fill up the space and remain soft under feet.
Standard Sizes: 2'6"x8' and 3'x5'