You are on our United Kingdom website. Please select your region to see content specific for your location.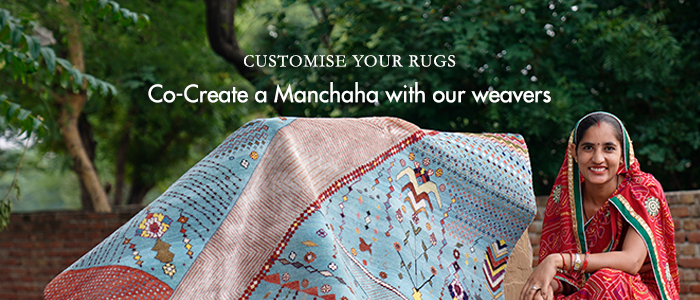 Step 2 - Share Your Design Brief
Know more about our weaver-designers and their craft
OUR WEAVER-DESIGNERS

YOUR DESIGN BRIEF

CONFIRMATION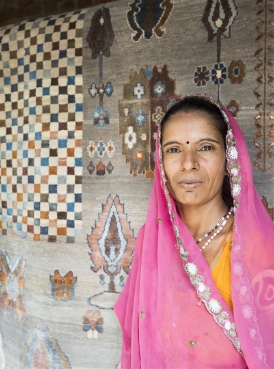 Meet Our Artisan Lada Devi
She is from Juniya, Rajasthan, India
Lada Devi is a 40-year-old weaver from Juniya, Rajasthan. She being the youngest of her seven siblings has been pampered a lot since childhood and that is the reason she is named so, as 'laad' means affection. Weaving became a part of her life when she learnt it with a few other women at a government centre. As she fears to step outside alone, she took weaving this Manchaha as an opportunity to express her freedom through the rug. On being asked what she wants to be in life, she says "I want to be a woman as animals can be sabotaged, trees can be chopped off but humans have a say in what they wish to do." Therefore, this human element which allows her to express forms the basis of her love towards Manchaha.
Her loom width:; 4 feet, while the maximum width of carpet that can be created on this loom,the length can be of your choosing. The total area determines the time spent in crafting the carpet and it's pricing.
Her Manchaha designs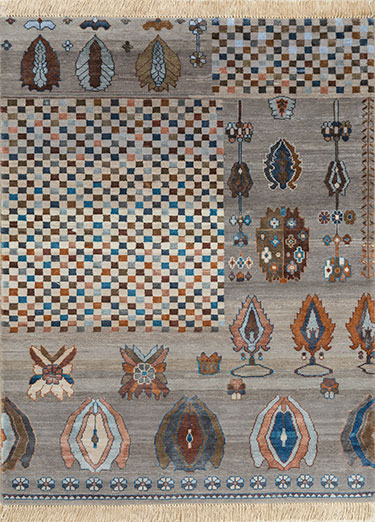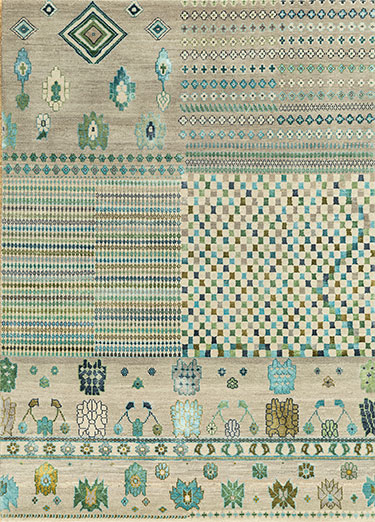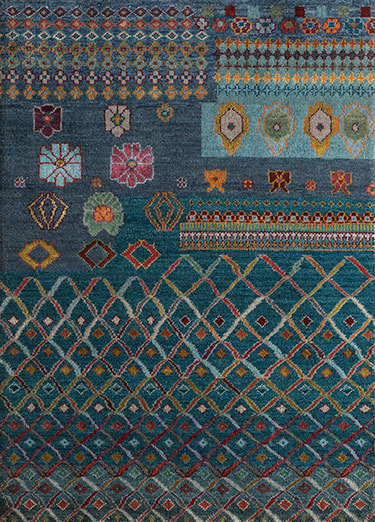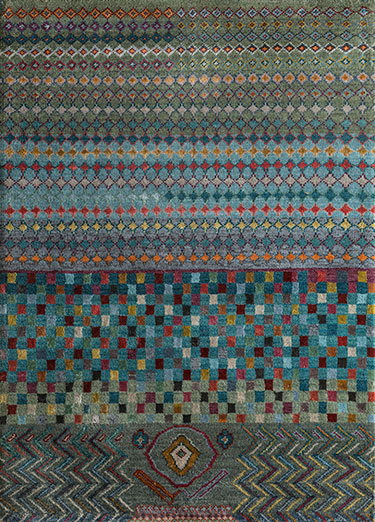 Tell Us Your 'Manchaha' Design
Dear Lada Devi,
I love the rugs you design and weave.
I'd like to commission you for a Manchaha rug.
Below is some of my information: