A Strong Accent, Chennai
In this multi-generational abode, textures, materials and tones transformed traditional forms into the present capsule of time.
For this Chennai based residence of approx. 10500 sqft, the influx of ideas on our blank slate was quite overwhelming. Designing this multi-generation user abode was not a challenge, but a unique experience in itself as the predefined set of traditional forms gave us immense scope to experiment on this luxury residence with textures, material and tones such that it fit perfectly in the present capsule of time. Embellishments of cultural significance from time and zones apart with nostalgic edges juxtaposed against the marvelous shades of marble-flanking volumes while adding a different perspective.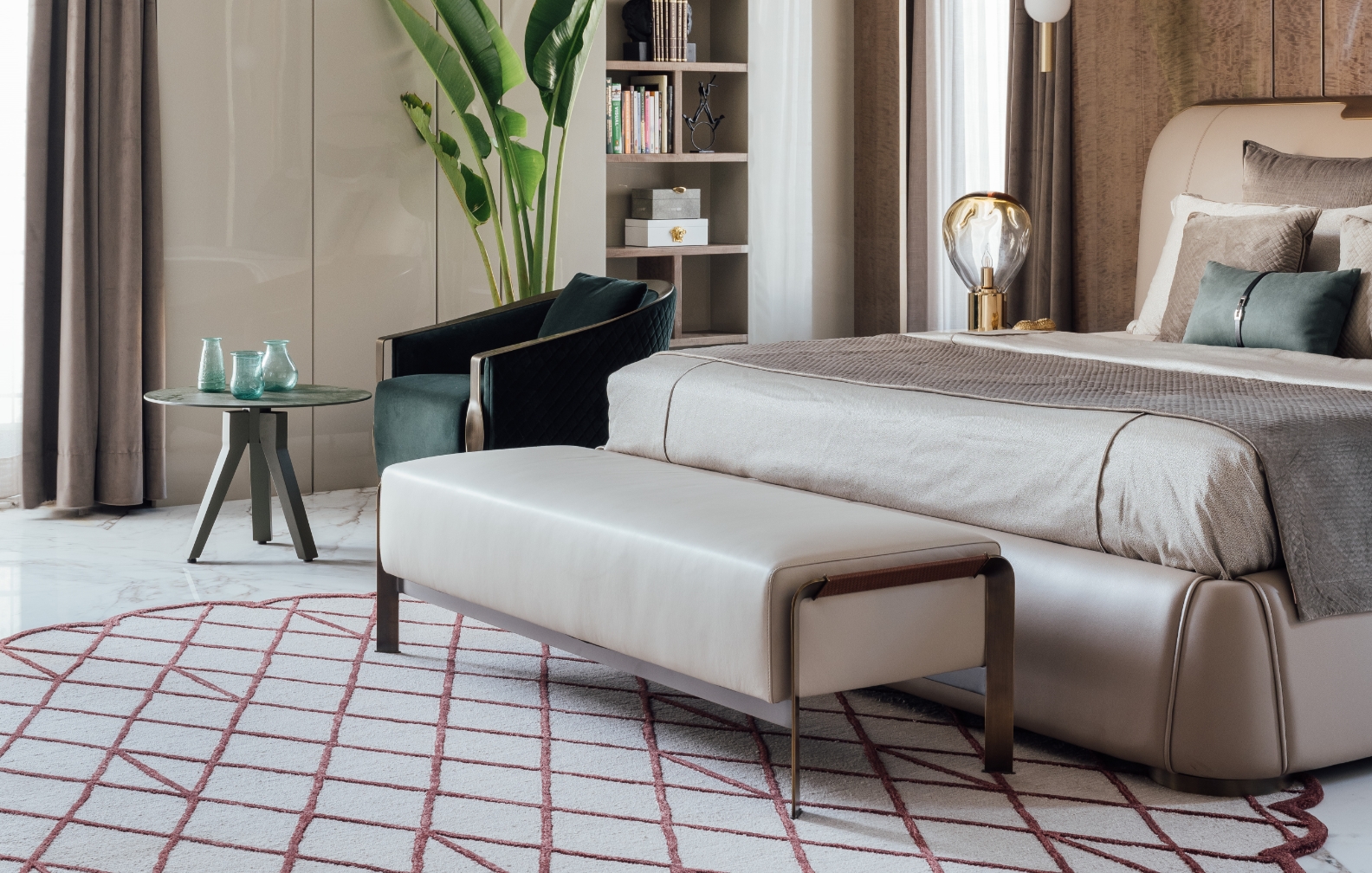 AND Design Co
AND Design Co is a multidisciplinary interior design and architecture firm, based out of Mumbai and London. Principals, Rupesh and Archana Baid are a perfect alchemy between two strikingly different but positively complementary design practices. Merging celebrated art movements with modern concepts of functionality, bespoke luxury, innovation and technology, AND Design Co has won several accolades globally.
The Fifth Wall
We have consciously selected the fifth wall (being the rug) to tie the room together very subtly and add a touch of demure glamour to the space. Its tranquil yet luxurious adding that sophisticated charm. Giving rise to a timeless & surprising environment, permeated with lovely pieces of art all around the house.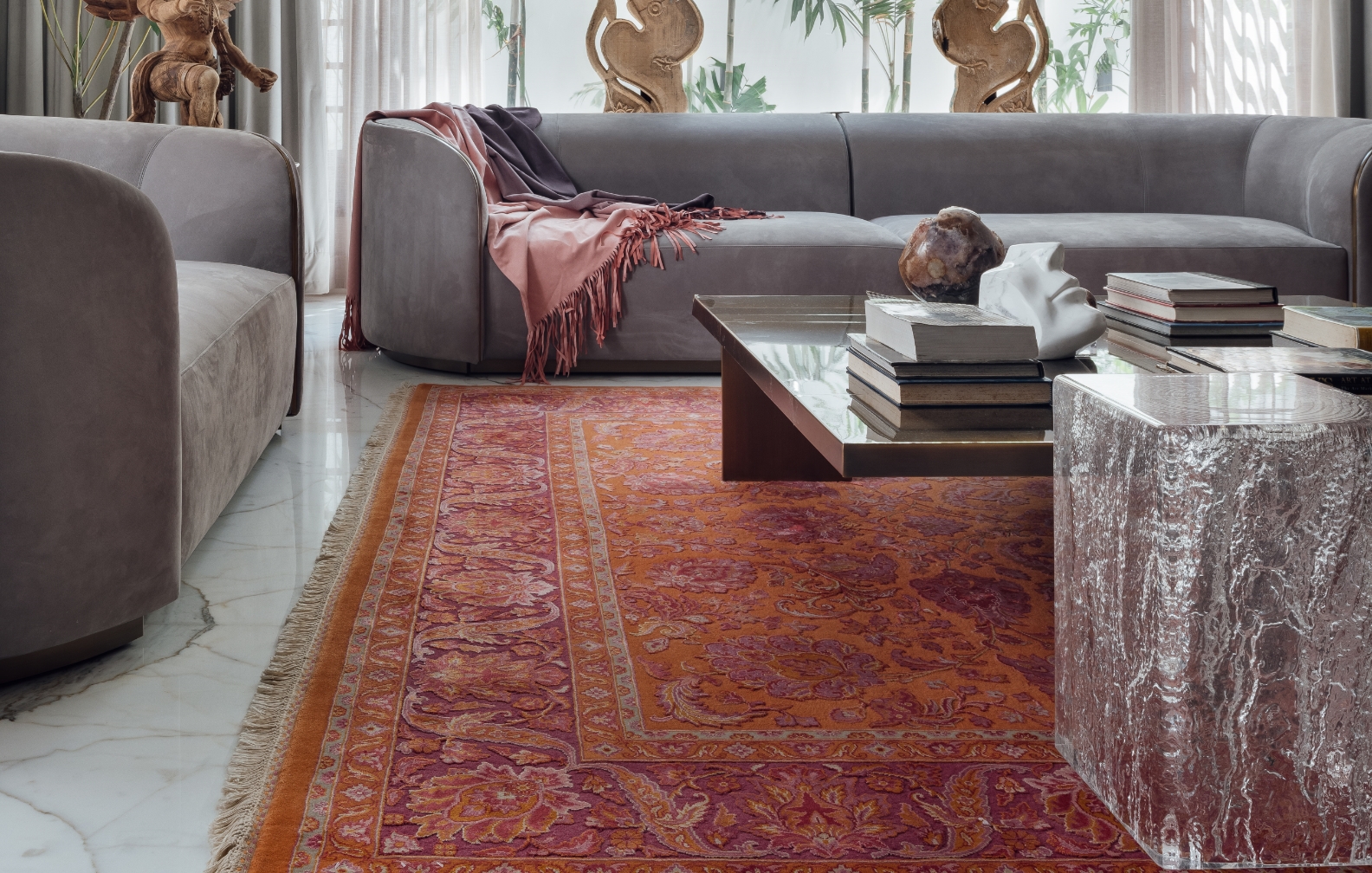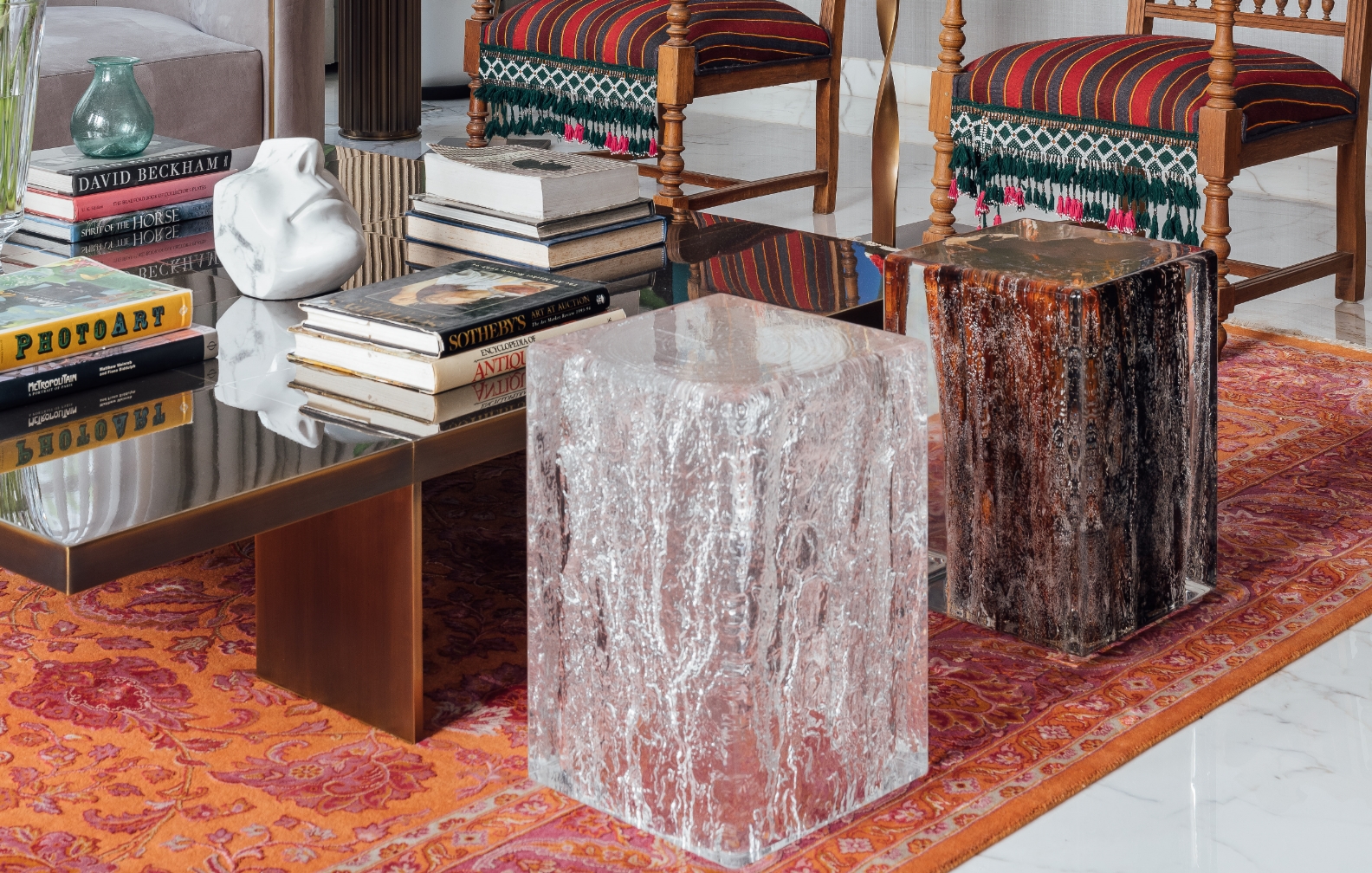 Vaastu
The house is fully Vaastu compliant, pragmatic yet luxurious to suit the ebb- and-flow of everyday life
Choosing the Right Rug
There is no precise thumb rule to choose a rug but definitely some important considerations need to be made as it's a piece of art on its own. Theme of the room, mood board of the space, size of the carpet based on furniture & where it is going to be placed, composition –would decide how soft it would be, the knots - more number of knots and tighter they are-the quality would be better.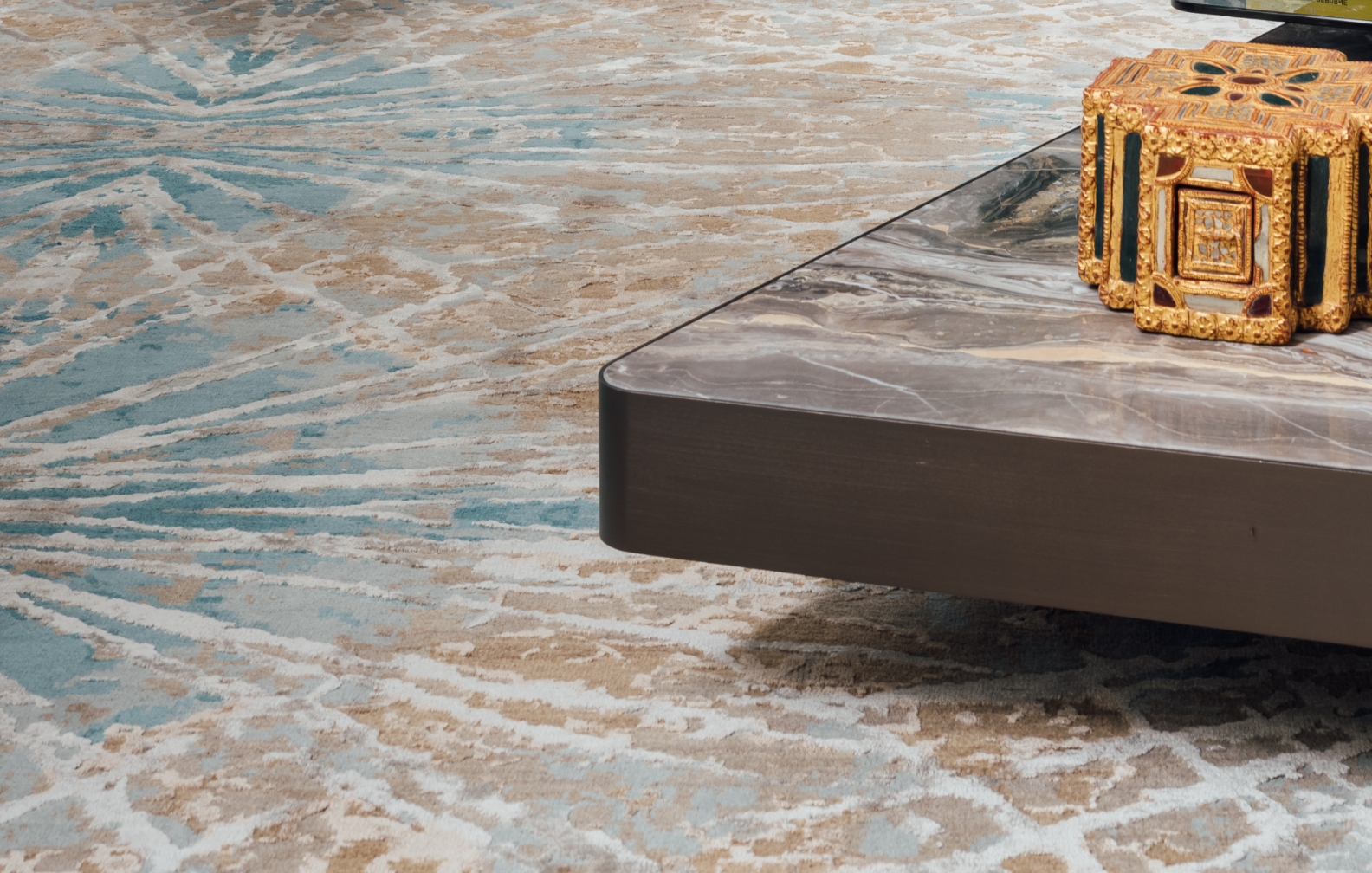 Rupesh's Top Picks