Sky Garden by Jannat Vasi
From rigid and linear, this upscale residential apartment was transformed to a space of 'hygge'.
Jannat Vasi Interior Design
Nestled in the heart of upscale South Bombay, this one of a kind apartment is a space made after Mumbai-based interior designer Jannat Vasi's signature style. From an empty terrace floor laid out over 2000 sq ft. overlooking the Mumbai skyline, the designer has turned it into an elegant and eclectic home.
With a challenge to create a light framework for the new structure on the roof floor plate for load bearing constraints, the existing water tanks and air conditioning units for the building had to be relocated and concealed into the design. However, this resulted in 16 feet high ceilings and a flexible layout without typical structural restrictions.
The home enjoys a spacious open plan living and kitchen, a large master suite with a walk-in wardrobe and master bathroom, one powder room, a grand foyer and a lovely outdoor terrace that wraps around the beautiful rooftop home. You will also find patterned marbles and small accents of gold that give the modern property a traditional twist.
The interiors are glamorous and timeless whilst remaining cosy and inviting, creating the perfect getaway.
"When I conceptualize an interior space, selecting a rug is as important as any other element in my designs. I believe that a rug can infuse colour and add a textural layer to a space better than any other material. The rugs we have selected for this space are seamless complementing the rooms and adding the contrast I was looking to create." – Jannat Vasi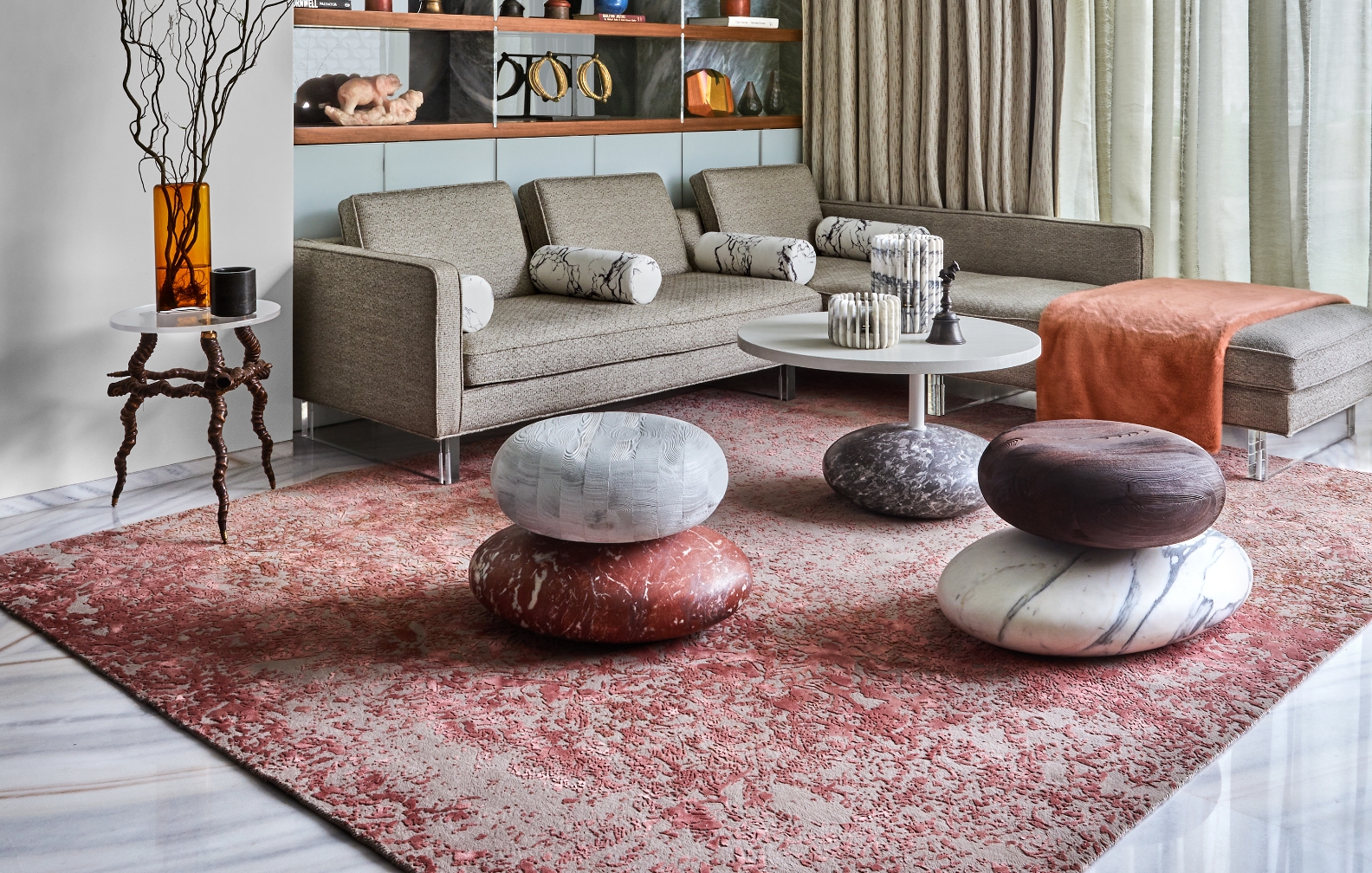 The Bedroom
The master bedroom has minimal furniture, a connected balcony and walk-in closet and washroom. There's a parent's room with warm tones, and a kid's room with subtle hues which allows the child to appreciate it even after 10years. The guest room is designed with minimal paneling and subtle hues.
The Formal living
The lift lobby opens up into a warm and welcoming entrance foyer designed with minimal artwork and customized furniture and beautiful Murano glass inlay on the floor. We see the formal living area with all 3 sides open which brings in abundant daylight.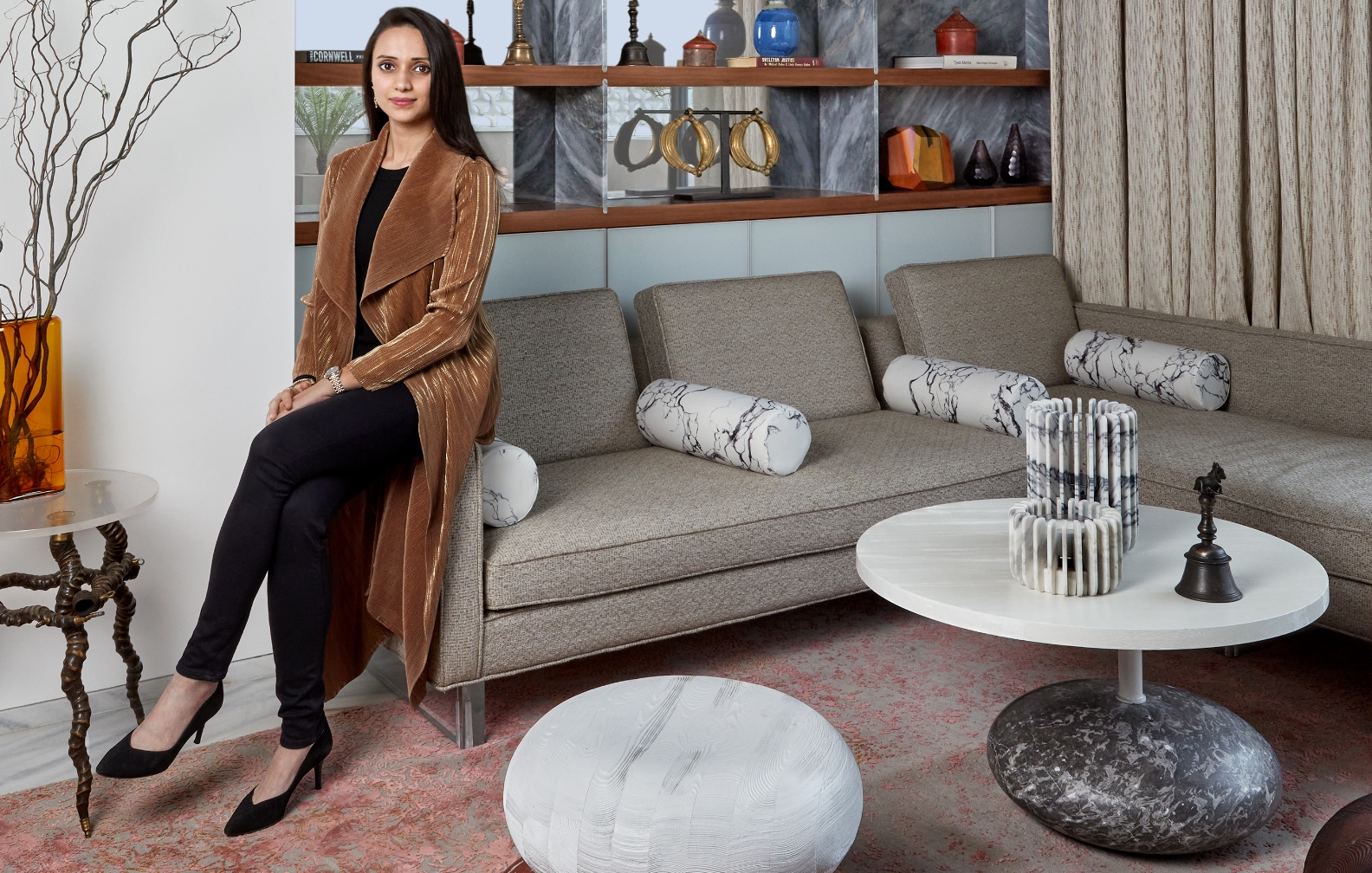 The Informal living
The informal living area and dining area is divided by a semi-translucent partition. It opens into the terrace space with breath-taking view of the entire city connecting it with nature. There is a customized automated sliding partition, a bespoke colorful rug, and wall art, which hides the TV when not in use.
The Lobby
Starting from the lift doors, arched portals create a sense of journey between the lobby and the main doors. The apartment foyer becomes another transitional space as one walks through the great arches into the home. The journey from the lift lobby to the living area creates the hand shake of the home.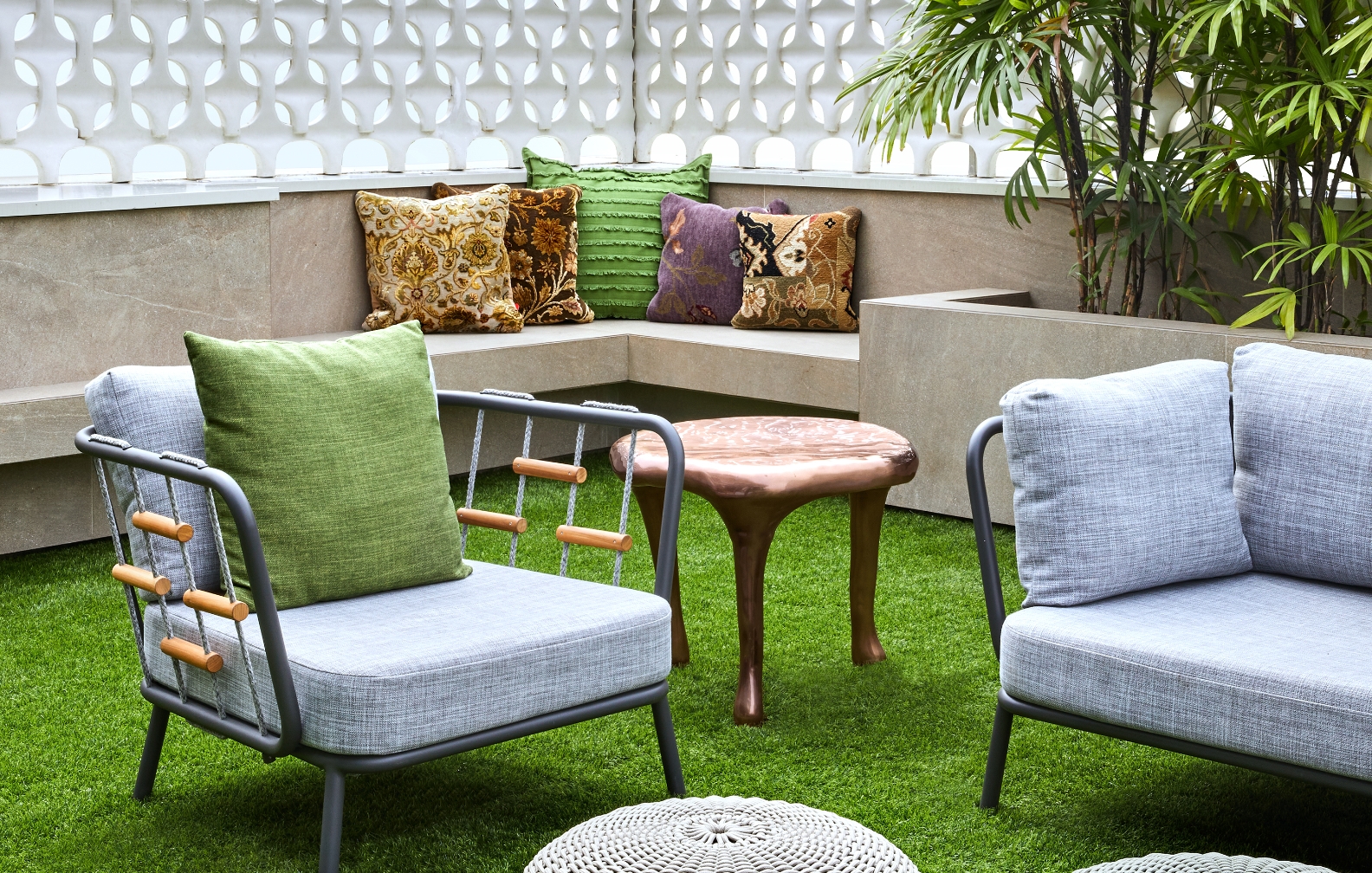 Jannat's Top Picks