The Bachelor Pad, Mumbai
The skyrise abode with an unobstructed 360 degree view of Mumbai is tied together with textures and a soothing colour palette emphasized by splashes of colour and lean furniture, while allowing the abundant natural light to lend its wonders..
Jason Wadhwani Design
Jason Wadhwani's brief for this sleek and contemporary 4200 sq ft Bachelor Pad was to recreate the look and feel of an NY penthouse and to take advantage of the panoramic views that envelope the 38th floor apartment in South Mumbai. Equestrian themed art against a neutral and masculine palette, solid wood floors throughout the apartment combined with monochromatic stone cladding and architectural lighting make the apartment a perfect distillation of a contemporary aesthetic. Clean lines, understated glamour, and an uncomplicated visual appeal define this space which strictly adheres to the client's personality and his brief.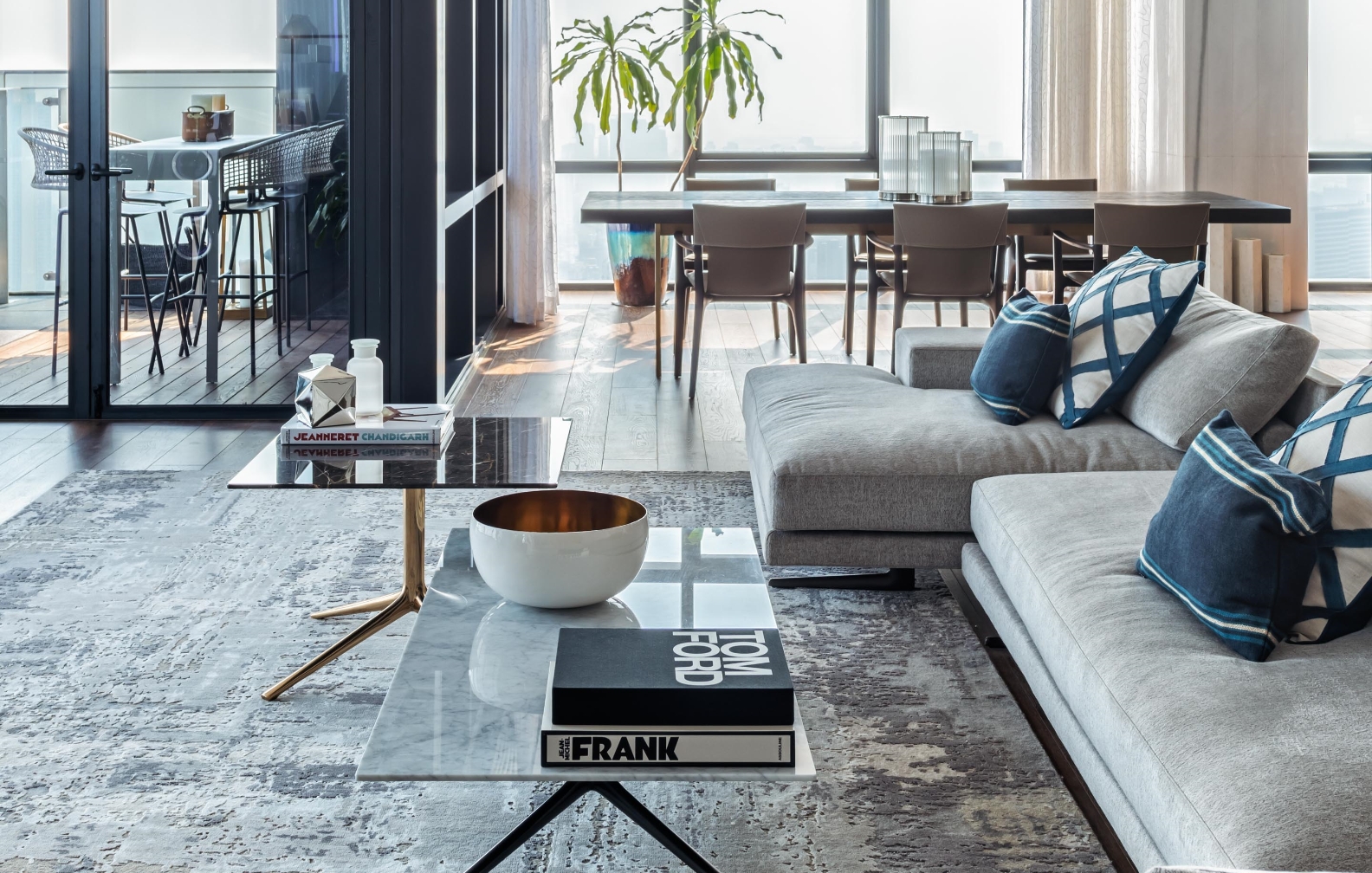 The space
There are many perks of an apartment sitting 38 floors above the ground floor. And the views are definitely the first of them. Hence the intentional breathing space between the furniture and the glass facade for one to take in the stunning views from atop.
The Purpose
The space had to be conducive to entertaining, as well as having a quiet night in, as a result of which a lot of the spaces like the bar, the living areas as well as the two outdoor decks were created and designed to mingle and socialise.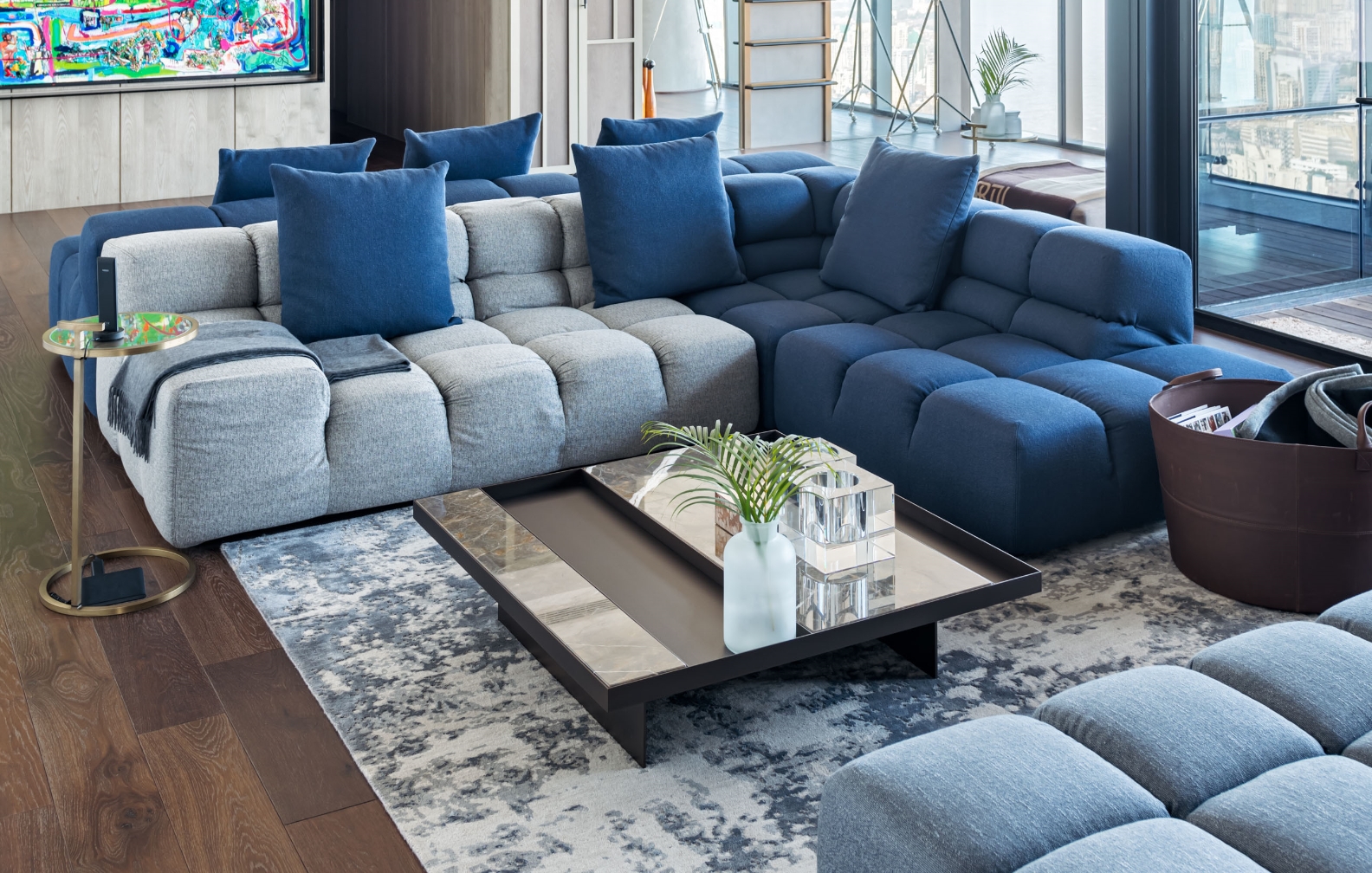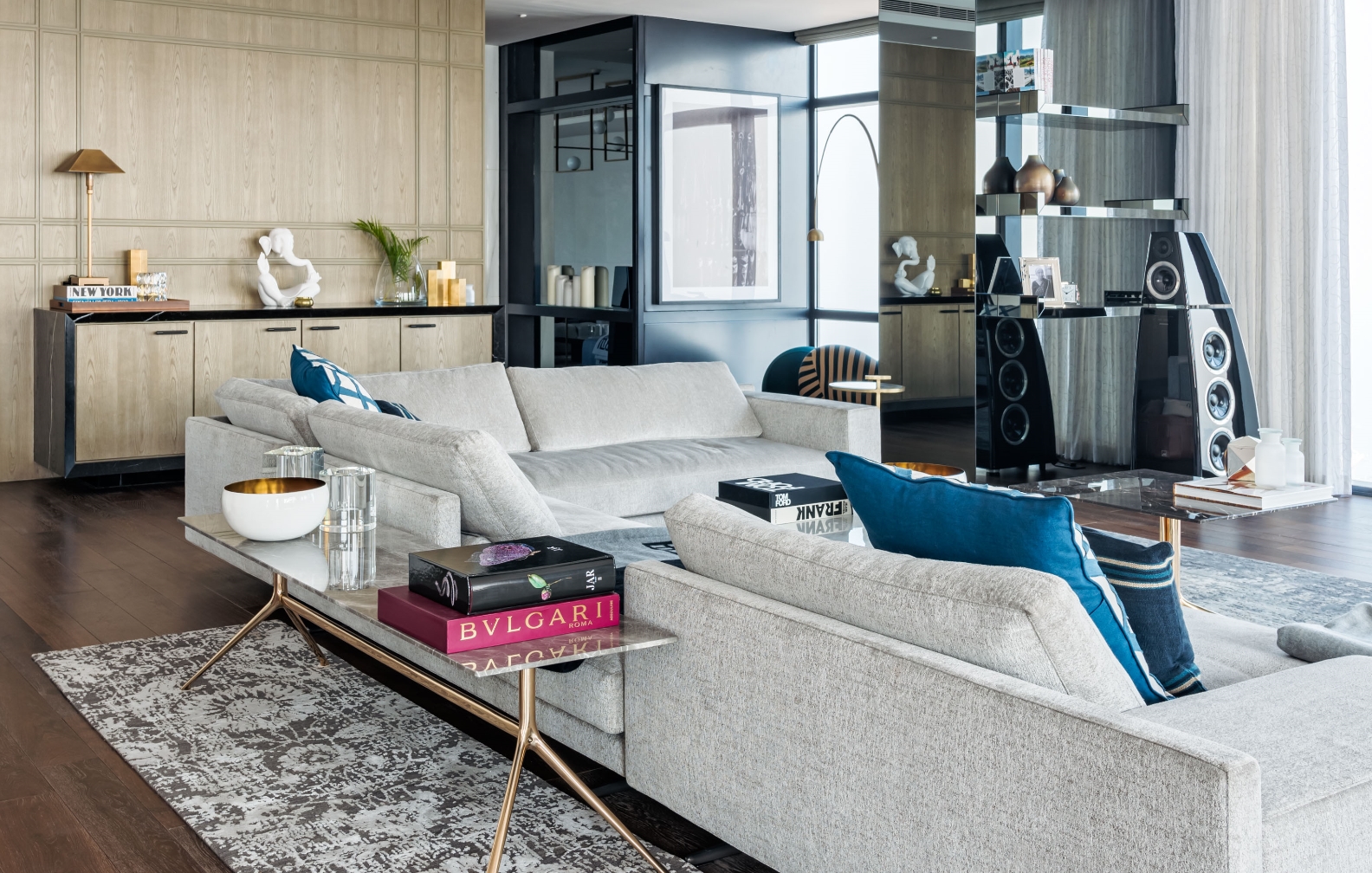 The Art
With equestrian themed paintings on the wall and abstract modern rugs gracing the floor, Wadhwani has lent dimension and texture to the otherwise minimal space, without straying away from the robustness of the masculine palette.
The Designer
Jason Wadhwani of the eponymous Mumbai-based studio grew up surrounded by architecture and its wonders at his architect father's office. This Award-winning designer has brought to life multiple spaces with his distinguished design language and sensibility, ranging from luxury apartments to showrooms to farmhouses. The Bachelor Pad is the designer's latest feat.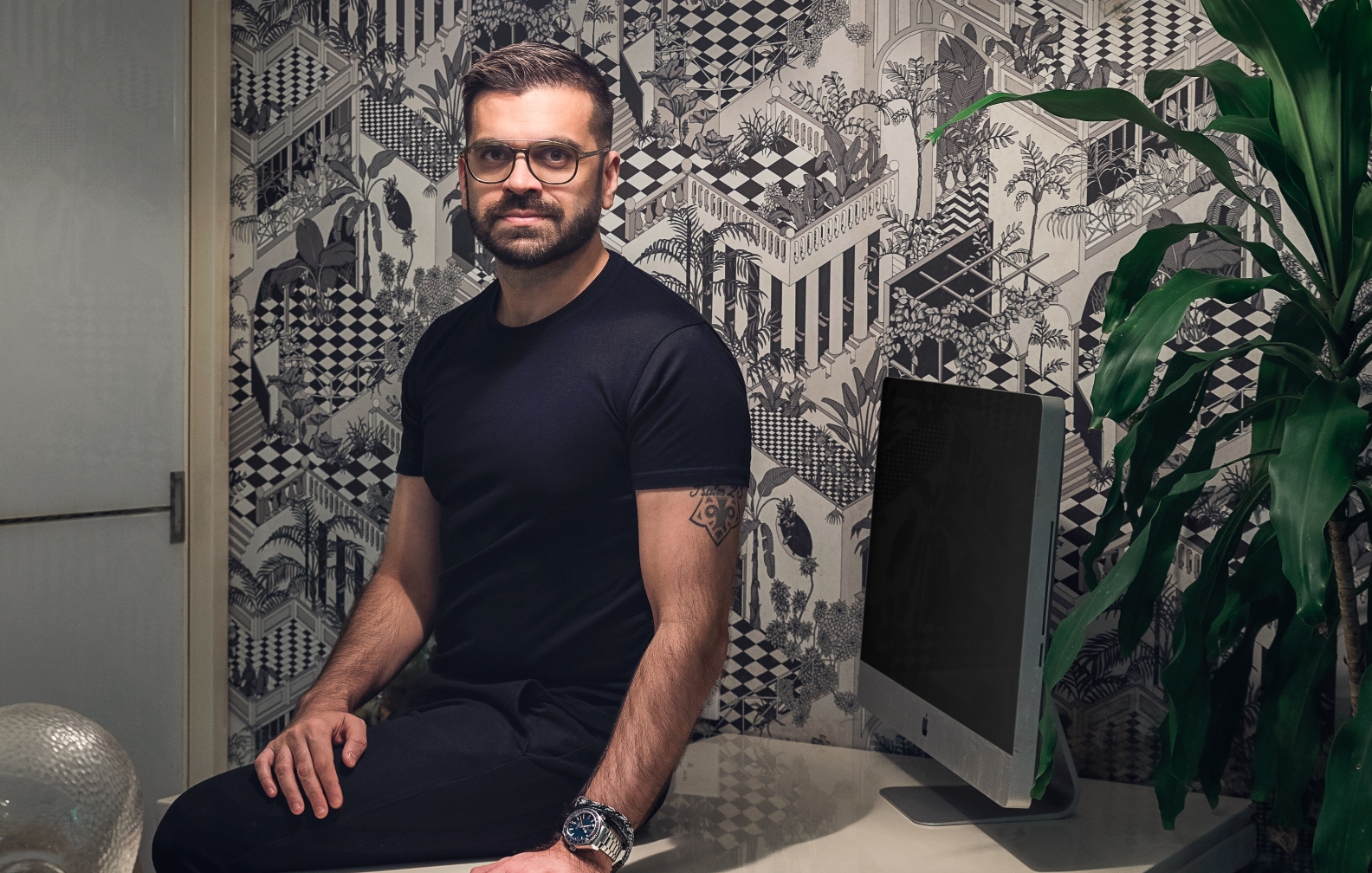 Jason's Top Picks