You are on our Italy website. Please select your region to see content specific for your location.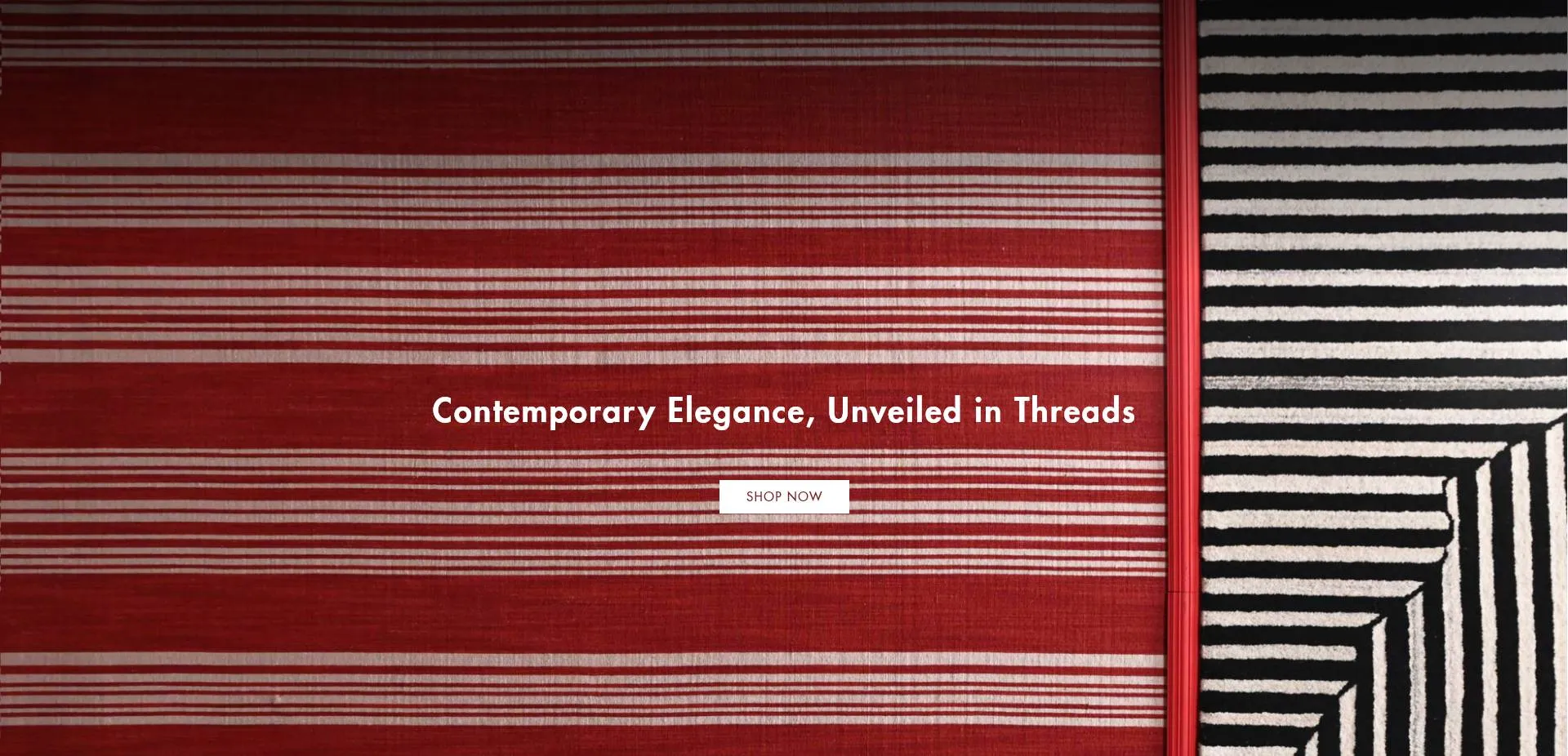 Manchaha
In rural India, humanity exudes simplicity, ideas are innocent, and imagination is boundless. This is how art is born and transformed into original rugs designed by rural artisans.
Explore the Collection >
Who We Are
Without love, connecting rural India to the world would just be a dream. Read what Jaipur Rugs really is, and what we stand for.
Learn More >
WOVEN STORIES
From styling tips & tricks to our top designer picks, the A B C of rugs, and everything else in between–read all there is to know about Jaipur Rugs
Handmade Rugs and Carpet Online Store
Handmade Rugs are one of the easiest ways to transform and enliven any space - be it residential or official. Based on their design, rugs and carpets can speak volumes of the personality of the space and the people inhabiting it. Whether you are revamping your den or decorating your newly bought house, the right rug can dictate the tone of your home at the first glance.
Handmade rugs and carpets are all the more special as they add a charm of their own owing to the exclusivity and the beauty in their imperfections. As exquisite as durable, a handmade rug or a carpet is woven with stories of the generational skills of its artisans. Coming to your house straight from the artisans in carpet and rug-making, a handmade carpet from Jaipur Rugs can be one such investment piece, a family heirloom to pass down the generations.
At Jaipur Rugs, you can shop from a range of some of the best rugs for every kind of space, no matter what your aesthetic preferences.
Carpet and Handmade Rugs Made in India
For over forty years, Jaipur Rugs has been at the forefront in providing exclusive handmade area rugs made in India, straight from its artisans. Our actions are driven by the values set for us by founder Nand Kishore Chaudhary of producing only high-quality rugs unparalleled in design and construction. With time, we have evolved and brought under our umbrella hundreds of artisans and also collaborated with esteemed designers from around the globe like Gauri Khan, Shantanu Garg, and Artemis, among others. As a result, we bring to you handmade carpets and artisan rugs that signify both India's rich heritage as well as its contemporary design sensibilities, from the Jaipur Rugs family to yours. Jaipur Rugs is also one of the highest-selling proprietors of handmade area rugs in the USA.
Kinds of Handmade Rugs and Carpets On Jaipur Rugs
Buying handmade carpets online can often prove to be daunting, but at Jaipur Rugs' online store, we make it easy. You can choose from a collection of the best handmade area rugs you will come across based on color, style, and designer. Be it modern rugs, transitional rugs, traditional rugs, solid rugs, natural rugs, or, any other rugs and carpets, at Jaipur Rugs you can find the true expression of your aesthetic penchant.
Since we are a pioneer in handmade carpets online, we also provide filters such as size, pattern, and weaving techniques to make the online shopping experience easier for you. We also offer the unique opportunity to not only customize the size, material, and color of your rug but also its design. Our custom rugs are a collaboration of the best of your ideas and our impeccable craftsmanship.
Selecting the Right Handmade Rugs and Carpets for Your Space:
There is an apt rug or carpet for every kind and size of space. You can choose designs based on what impression you want the space to make. And while the selection process can often be puzzling, the end result is bound to be worth the effort. Here are a few things to consider when you buy handmade rugs online at Jaipur Rugs:
The space you need the rug for
Your rug selection is bound to vary depending on where you intend to place it. For example, outdoor rugs are made to endure the wrath of the elements. Similarly, indoor rugs, wherein the space is filled with furniture, need to be heavy-duty and durable.
The purpose you want the rug to solve
Some people decorate a room around its furniture while some choose the color of the walls. But, if you want to have a focal point in the decor of the room, area rugs are an effortless means to that end. Your rug can perform a number of other functions too - it can provide comfort to your feet, protect the floor, muffle sound and insulate a room. When you buy a handmade rug online, it helps in knowing which of the above purposes you want it to fulfill.
The current decor of the space
If you are redecorating a room, it is beneficial to take into consideration the existing decor in the room. For example, harmony between the colors, patterns, and textures of different decor elements and your rug can give the room a whole new feel and face.
The apt size of the rug for the space
Perhaps one of the most pressing considerations while buying handmade carpets and rugs is their size. Before you start browsing through our collection, you should have the dimensions of the room and the space you want the rug to occupy. If you are in doubt about the aesthetic outcome, we suggest you go for oversized rugs as it automatically makes a space look more spacious.
Why Choose Jaipur Rugs When Buying Handmade Rugs Online
Along with heritage, history, and a humanitarian connect, Jaipur Rugs brings one of the most diverse and biggest collections of handmade rugs made in India. Every rug in our store is an example of the distinct high-quality handmade area rugs from India that are more than just pieces of decor. Our online store will give you a seamless shopping experience as you can seek the assistance of our virtual rug experts from the comfort of your home. At Jaipur Rugs, you can buy handmade rugs online at discounted prices as well. We promise fast delivery throughout the country and beyond. Catering to budgets, requirements, and preferences across the spectrum, we continue to forge our way through untrodden paths. And we do so by bringing to you one-of-a-kind artisanal rugs.
Read More