Dyeing & Color
Rug dyeing is a traditional art that allows artisans to create decorative effects. Yarn is first segregated before the dyeing process. Lighter wool for lighter colored dyes and darker wool for the darker dyes and texture by the feel. The texture is also important because it can determine the overall quality of the yarn. Blends of different wool help moderate how bristly or soft it turns out.

Our raw colors are sourced from Colourtex and Hunstman, which we then make our own recipes of color from, giving us a range of more than 3000 colors, and the ability to customize them too. They are eco-friendly and are GOTS (Global Organic Textile Standard) certified dyes, the colors do not bleed or damage the yarn, resulting in a more durable rug.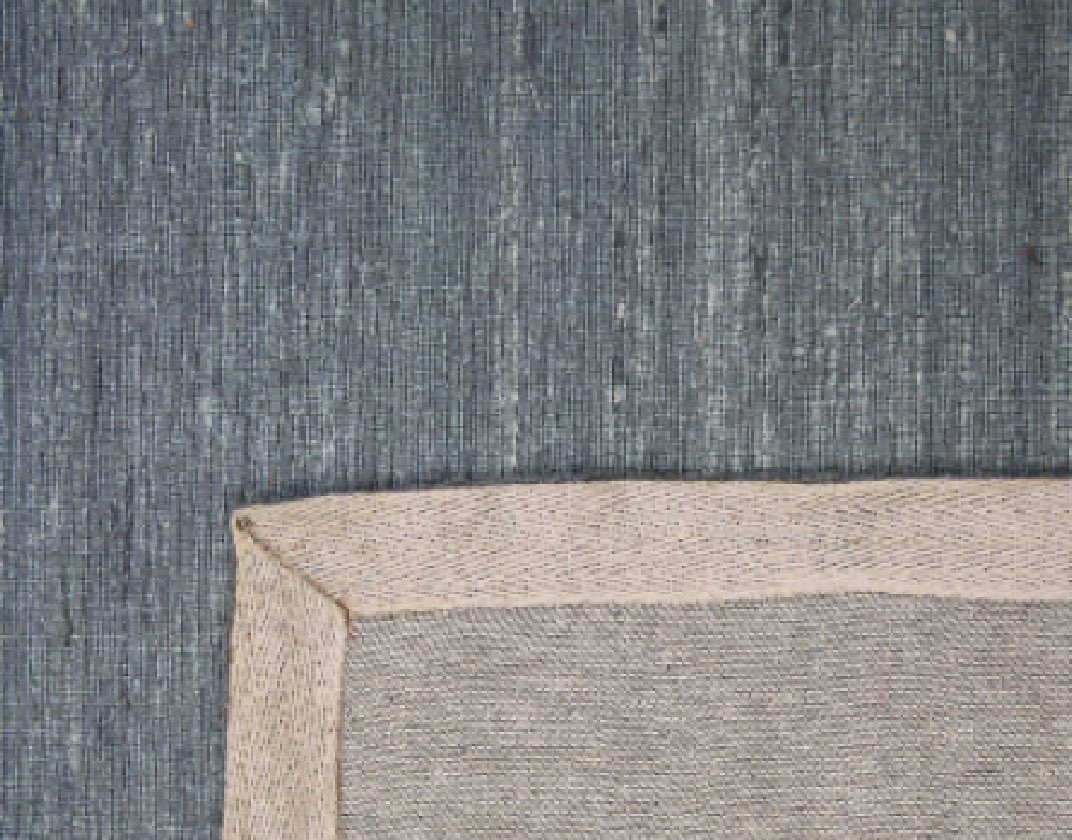 Abrash/Antique
Each batch of yarn has inherent color variations, which brings character to the rug, along with wool ageing and raw material preparation. Rugs with this effect easily observed are known as Abrash or Antique.
Mottling
This refers to the process of weaving two colors or fibers together to produce an oscillating color effect on the yarn.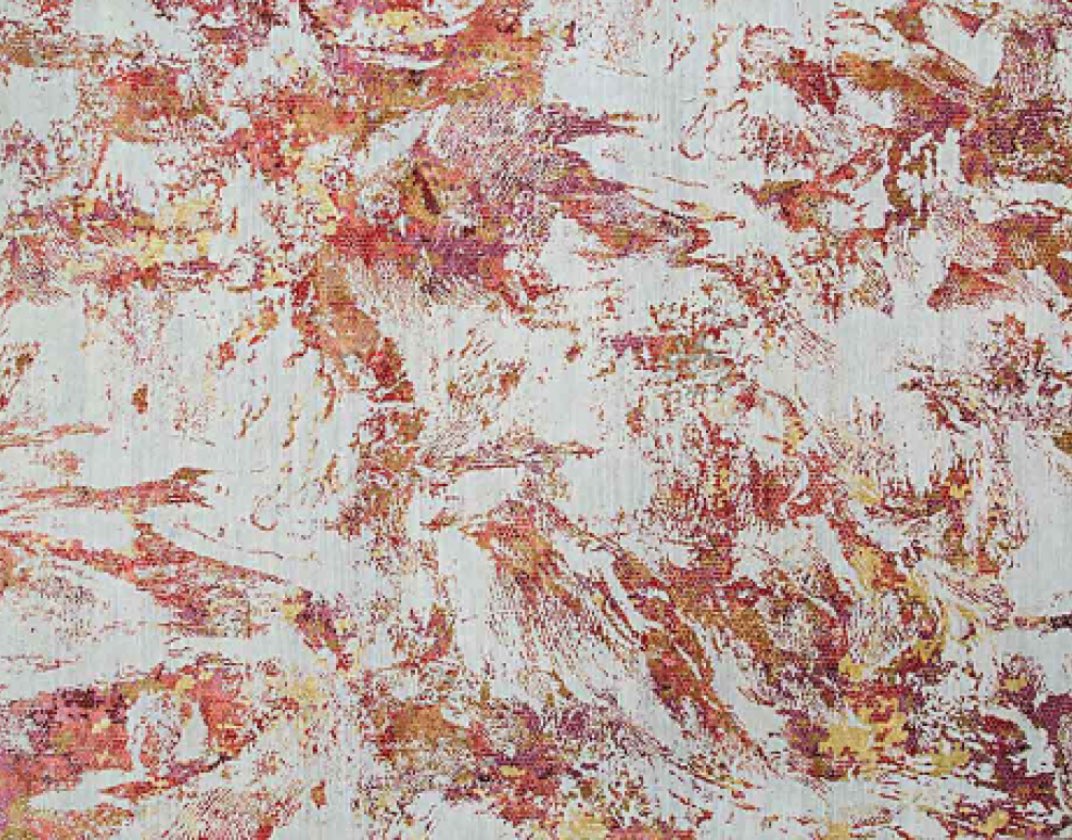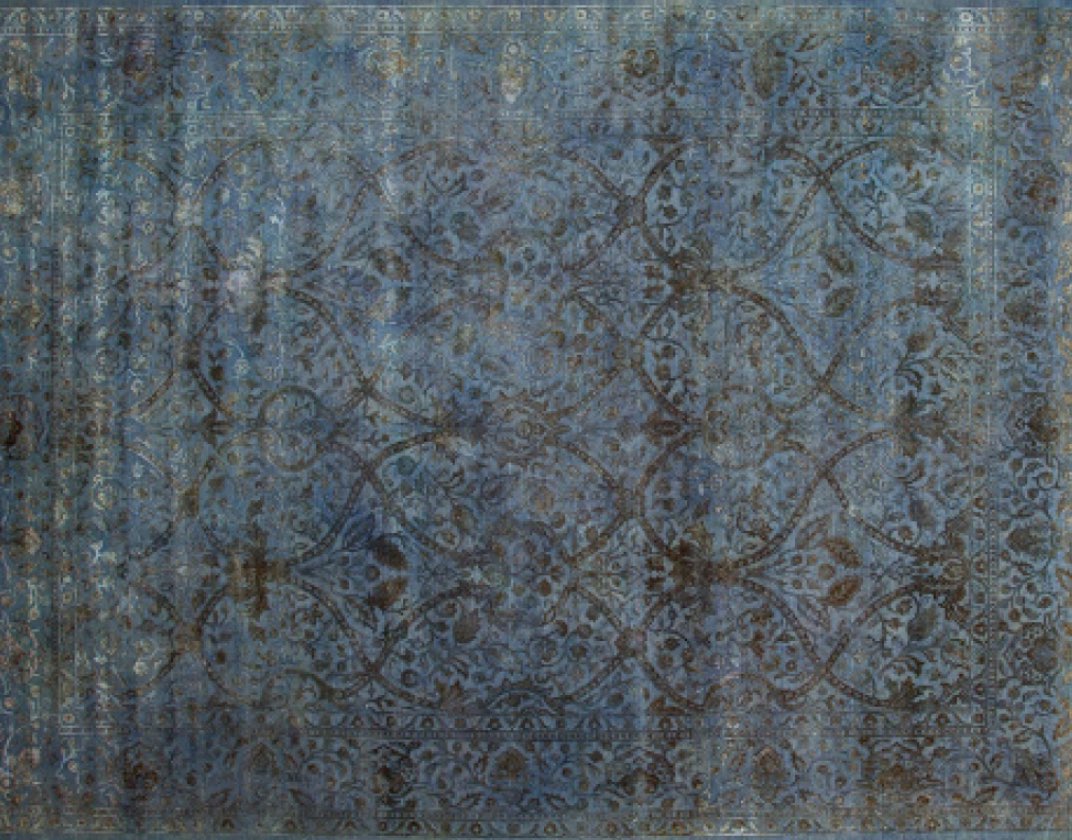 Overdyed Rugs
Born out of Turkey, overdyeing is a practice of reusing and repurposing, bringing vitality to rugs that are faded, worn, or unloved with the times. This look is not just given to vintage rugs but is also a deliberate look given to new rugs, through shearing, wool-eating and color fading washes. Layers of color are splashed on, giving a vibrant look of rich saturated colors over the existing design, a result of the uneven distress. It is often used to give a contemporary edge to traditional styles.
Solution Dyeing
With solution dyeing, synthetic fibers have pigment embedded into them as a part of their construction, and as a result are less prone to fading. The opposite of this – "yarn dyeing" or "piece dyeing" – sees color dyed in after the fiber is produced or harvested, and as a result pigment only penetrates the outer layers of the fiber.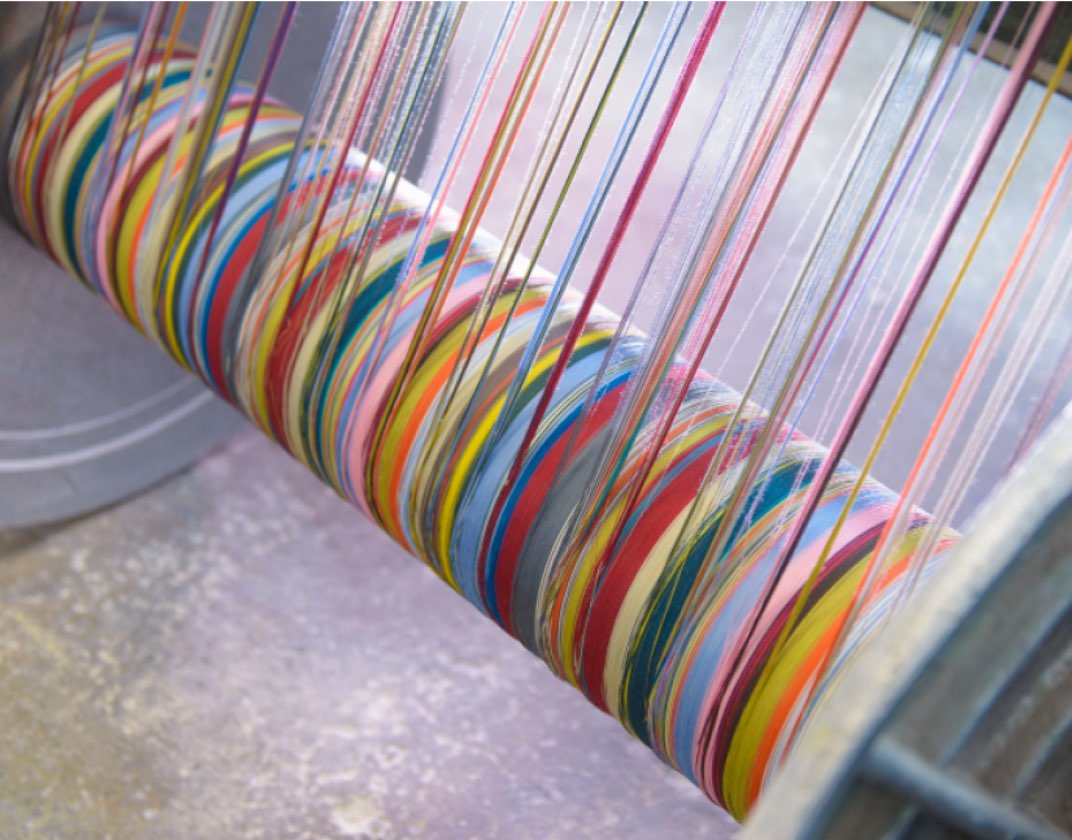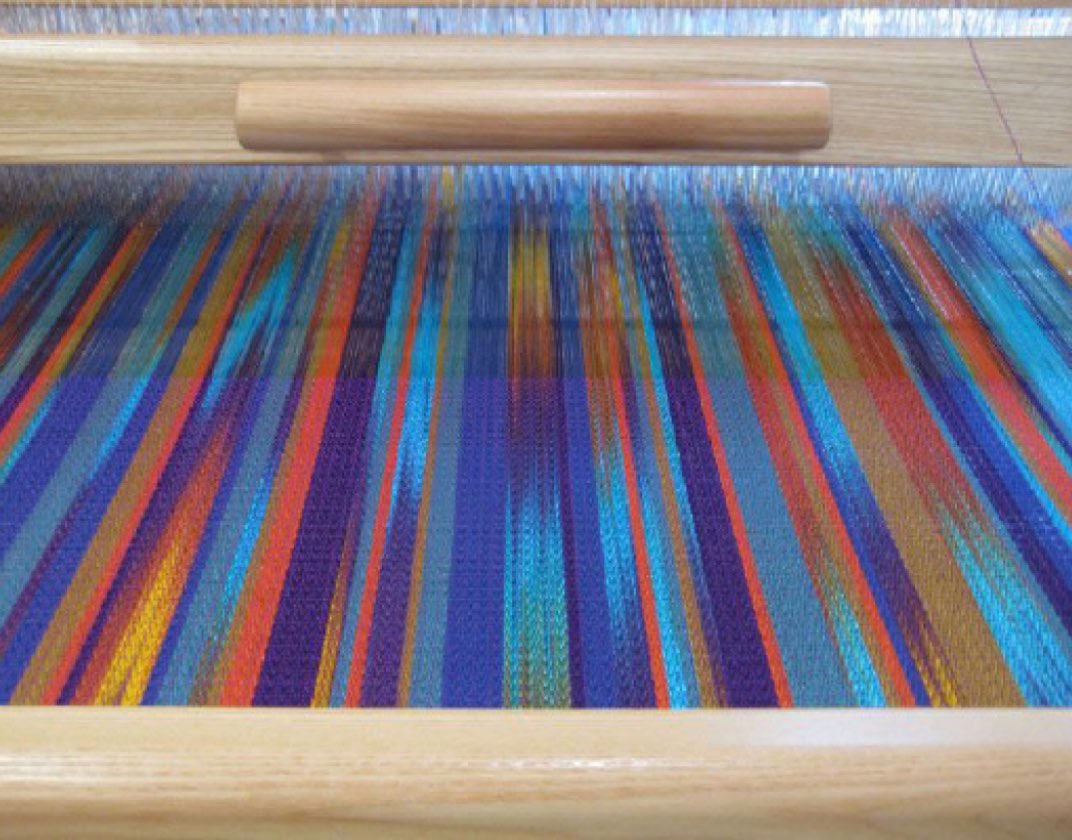 Space Dyeing
This is a technique used to create multicolored yarn, with two or more colors repeated along the length of the thread. These can be contrasting or complementary, and result in a subtle but unpredictable pattern on the finished rug.
Tie-Dyeing
A hank of yarn is tied and retied before being dyed. This means that some portions are exposed to more dye than others, producing a purposefully inconsistent coloring that recreates an abrash effect.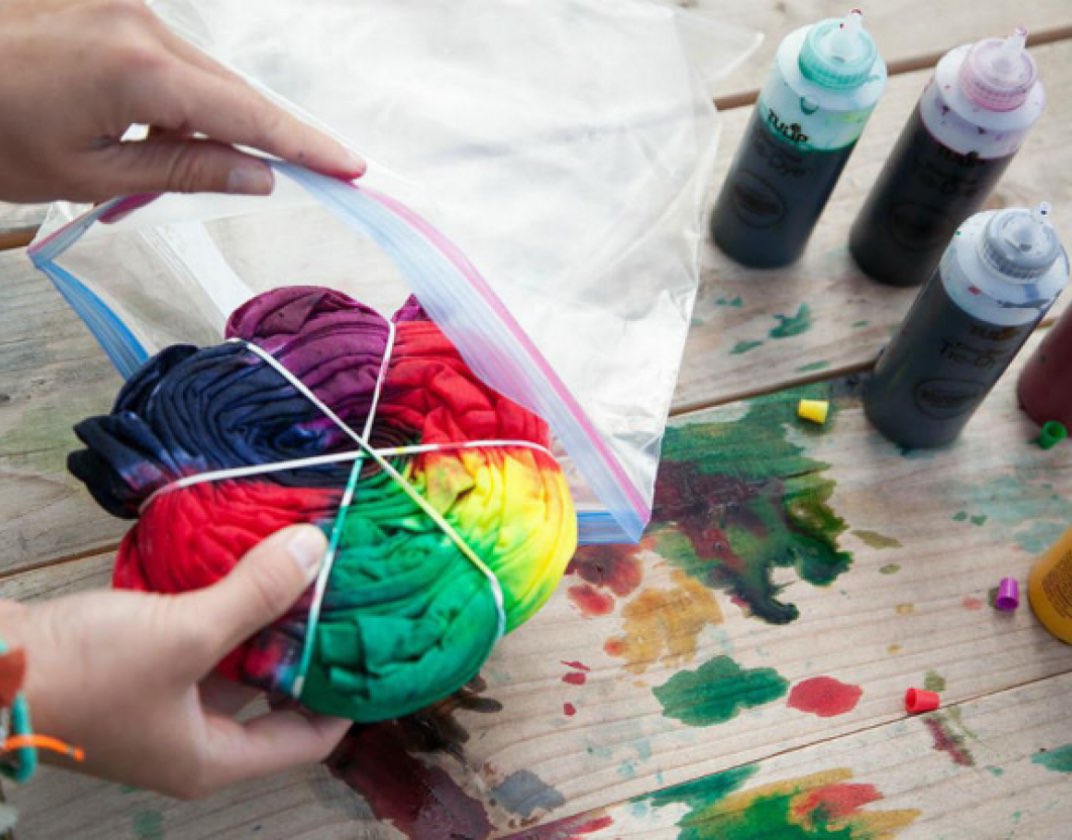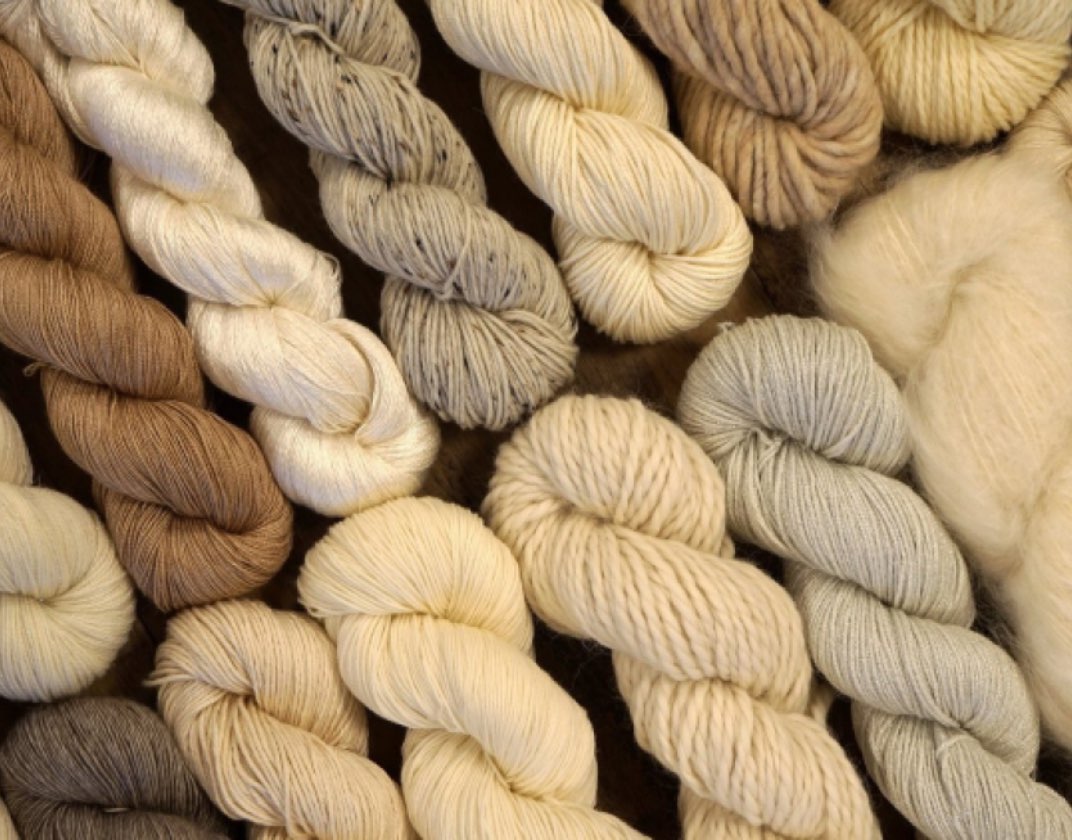 Undyed Wool
As the name implies, this refers to wool or other fiber that is left untreated before weaving and shows the natural characteristics of the material. It is used as a unique variant of a natural fiber rug.
Color Psychology
Picking a color for your rug is not just about choosing favorites. Each color not only sets a tone, but a mood that can promote a desired effect into the space.
Select color to understand mood