Hand-Tufted
The Weaving Process
An artisan first places a backing fabric on an iron frame and the desired pattern is traced on it. The artisan then uses a little wooden contraption, to push the intended yarn into the fabric, a process called tufting. The tufting gun hooks and pulls yarn through the backing to form loops or piles into the outlined areas.

Once the carpet is completed and up to grade, a canvas backing is bonded to the rug. This protects the tufted yarn from shedding and gives a distinctly different look to the rug. These cost effective rugs take 2 months to craft and last for 5-7 years.
The Rug

How to Identify?
These rugs have a canvas backing glued on to hold the knots in place and usually have a cut or cut and loop pile.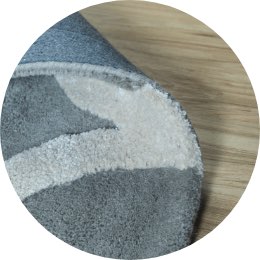 Pile Height
Medium to High. Comfortable to walk on.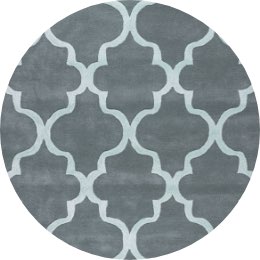 Durability & Intricacy
Product life of 5-7 years. Wide range of designs with moderate intricacy.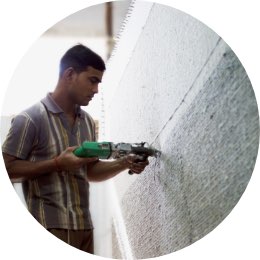 Weaving Technique
Tufted with loops of yarn instead of knots.

Ideal space
Any low traffic areas for example, the bedroom.
Pros
A more affordable alternative to hand-knotted rugs. Quality and price depends on fiber used. A nearly unlimited variety of patterns, colors and textures can be used in a hand-tufted rug.
Cons
Sheds if used in high traffic areas and is not resistant to water because of its backing.