You are on our Middle East website. Please select your region to see content specific for your location.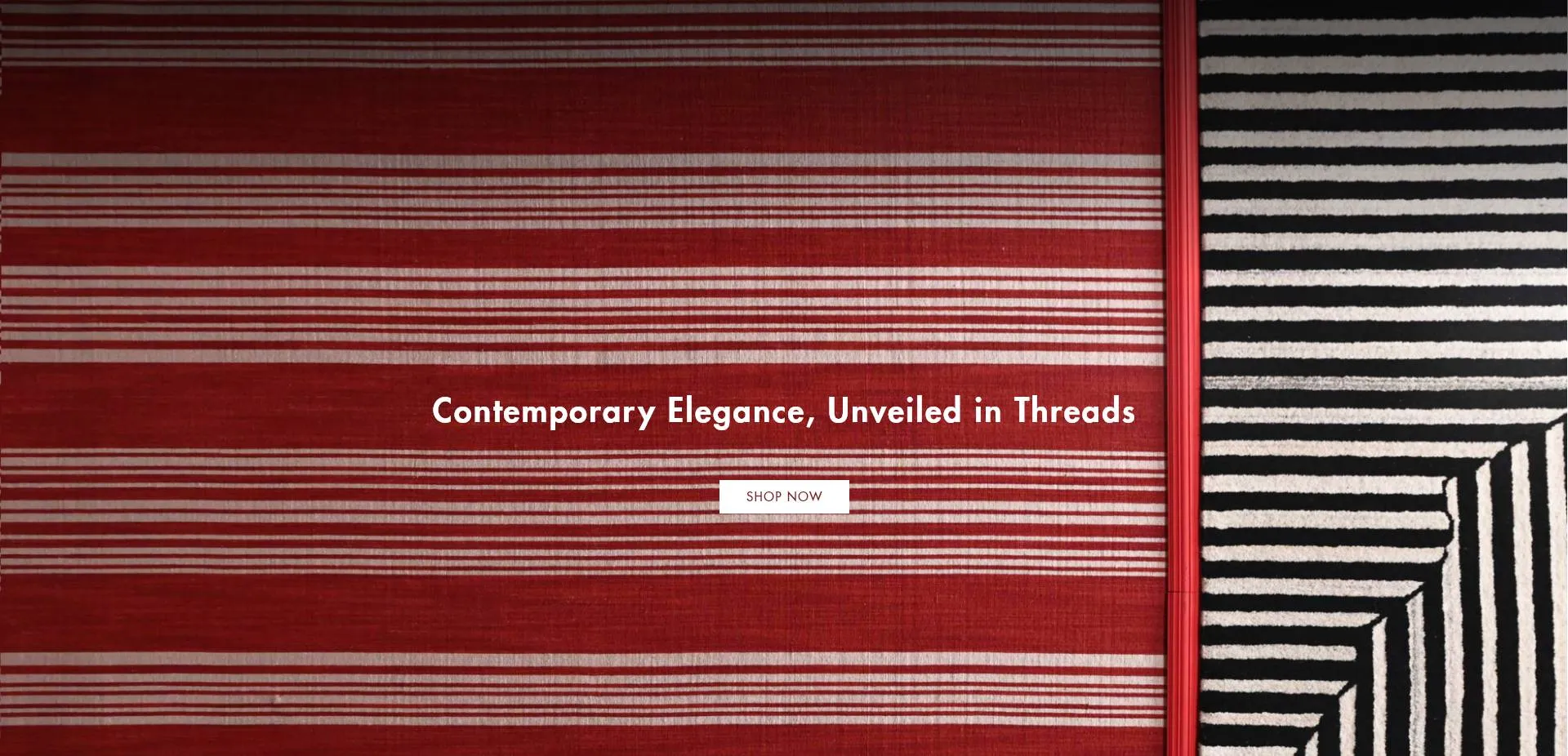 Manchaha
In rural India, humanity exudes simplicity, ideas are innocent, and imagination is boundless. This is how art is born and transformed into original rugs designed by rural artisans.
Explore the Collection >
Who We Are
Without love, connecting rural India to the world would just be a dream. Read what Jaipur Rugs really is, and what we stand for.
Learn More >
WOVEN STORIES
From styling tips & tricks to our top designer picks, the A B C of rugs, and everything else in between–read all there is to know about Jaipur Rugs
Buy Handmade Rugs online at affordable prices in the UAE.
Are you looking for rugs and carpets to decorate your home? A handmade rug is one of the easiest ways to change the look and add character and dimension to your home. Apart from the obvious that a rug instantly transforms your space, it also helps in muffling noise, protecting the floor, and providing underfoot comfort for walking around. A rug is a way of expressing yourself through your space, and with the extensive varieties of color, design, material, and sizes available widely, you can choose the one that suits your personality, without burning a hole in your pocket. We, from Jaipur Rugs UAE, bring Indian Rugs to you so that you can have a one-stop destination for all kinds of varieties of rugs. No matter the decor theme or color palette that you want for your home, you can be assured that with Jaipur Rugs, you will find something of the sort that you are looking for, or something much better. With our expert advice, you can rest assured and buy handmade rugs online without any hassle, and give your home the makeover that it needs.
Explore a Wide Range of Styles and Looks with Jaipur Rugs.
We, at Jaipur Rugs, take great pride in offering some of the widest and most diverse designs and styles of rugs and carpets, all over the world. In looking for the perfect rug, you might have gone from one carpet store to another, looking for that one rug in the perfect size, shade, material and make, that you have in your mind, but to only be disappointed. But don't fear! At Jaipur Rugs, you will most certainly find something to suit your taste, and in every price range: From the purest silk rug and wool oriental rugs of the highest quality to more budget-friendly options like natural rugs and blended fiber yarns, we truly do have them all. Whether you're looking for that perfect blue carpet with an intricate design for your living room or the ideal minimalist grey carpet for decorating a distraction-free zone for the home office, we are sure that, in just a few clicks, you will surely find the rug of your liking at Jaipur Rugs. And if all that is somehow not enough, we also offer you a unique option to have your own fully customized rug, from one of our weavers in India. Our weaver artisans are the very foundation and soul of our design ethos, and it is they who, with their impeccable skills, help us preserve the ages-old knowledge and tradition of rug weaving that they have inherited from their ancestors. A customized rug is artwork that you can walk on. It is both an expression and a portrait of the home wonder, woven by our most skilled weavers. When you opt for a customized rug, you truly create something that is unique and personal to you, right from the material and color, to the size and design. With such amazing services, all from the comfort of your home and with the convenience of a simple click, you no longer have to think of running around from shop to shop. With Jaipur Rugs now in the UAE, why would you?
Why Buy Rugs Online at Jaipur Rugs?
Jaipur Rugs UAE is more than just a rug and carpet-making company from India. It is, as we call it, a family's blessing. And that is truly what we bring to you in the form of our handmade rugs. We deliver the rug of your choice right to your doorstep, no matter where you are in the UAE. Our free delivery, with hassle-free returns, ensure that you are absolutely satisfied with our products.
Read More