You are on our India website. Please select your region to see content specific for your location.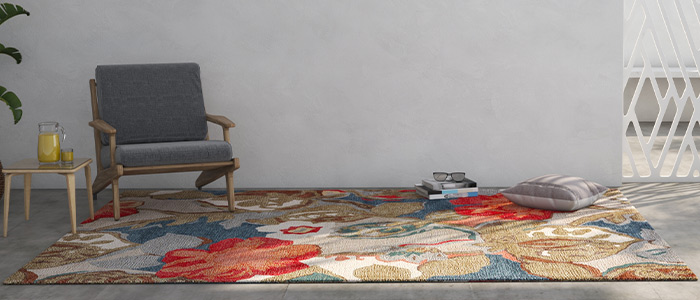 bestsellers
Step into a world of timeless elegance and mesmerizing charm with our Rugs' bestseller Collection. Indulge in the allure of vintage charm intertwined with contemporary allure. Our exquisite area rugs are meticulously crafted to transform any space into a captivating masterpiece. Discover the essence of style and sophistication today!
Read More
Buy best-selling rugs online in India
Are you looking for best selling rugs that will add a touch of elegance and sophistication to your space? Then you came to the right place at Jaipur Rugs India! Our top selling rugs consist of the perfect style and functionality ratio that renders it beneficial for any space in your home.
Hand woven from delicate and quality material, our top selling carpet are designed to endure lots of foot traffic so that they last for decades. The carefully intricate designs and vibrant colors will add a sense of emotion and feeling to any room, while the different types of pile provides a comfortable and silky feel for your feet.
Regardless if you are needing to add warm carpets for living room, transition between aspects of your open floor plan, or protect your spillage, our best selling carpet will support you. In addition, Jaipur Rugs India provides its clients with an array of top selling area rugs to choose from such as regular rugs, jute carpet, and blue carpet. Start your rug buying experience today so you do not miss the chance to add athese beautiful and quality rug to your home.
Explore different styles of top selling rugs online at Jaipur Rugs India
Modern
Modern best selling rugs are extremely popular among today's youthful generation. This generation commonly resides in densely packed, urban centers that are filled to the brim with modern, sleek, and minimalistic decorative styles. Thus, a modern rug built with simple geometric patterns, minimal color combinations, and soft feel are commonly used to fill the contemporary space.
Traditional
Oriental best selling rugs are composed of matte colors, flower designs, and symmetrical styling to bring tradition back into suburban homes. These rugs can bring back a historical nature that add sophistication and clarity to a space filled with antiquated decor. Look no further than our Jaipur Rugs traditional style carpets that are bound to incorporate regional motifs in your home.
Transitional
Best selling rugs that are of transitional style have a proven backstory with meticulously crafted knots, threads, and pile that are able to blend the nature of historical carpets with the new generation of modernity. Through timeless global patterns and new aged abstract concepts, transitional rugs create a new concept of rug that can fit into any style of home.
FAQ's
What is the most commonly used rug?
The best selling area rugs are jute carpets, wool rugs, and traditional rugs that are placed in the living room. These best selling area rugs are intended to provide a fruitful appeal, decorative sense of being, and elegant support for multiple rooms in your household.
What is considered a good rug?
A good rug at Jaipur Rugs is one that is hand woven by our many talented artisans and craftsman. The well practiced hand weaving skills of our decorative personnel allow threads to be carefully intertwined with each other to ensure the durability of carpet is protected and managed effectively.
What kind of rugs are popular now?
Popular best selling rugs in current times consist of earthly, natural, and organic color tones and patterns. There is a new trend of households painting and creating an environmental style within several room to reflect the sustainable, eco-friendly nature of modern times. Thus, carpets with green, white, brown, ivory, and other organic tones are becoming popular choices to lay across floors worldwide.
| Rugs | Price |
| --- | --- |
| tpl-55 blue hand tufted Rugs | ₹2,990 |
| tac-966 red and orange hand tufted Rugs | ₹9,980 |
| taq-113 blue hand tufted Rugs | ₹11,930 |
| trc-166 green hand tufted Rugs | ₹39,900 |
| tac-8010 green hand tufted Rugs | ₹19,950 |
| tla-4075(cs-02) red and orange hand tufted Rugs | ₹39,690 |
| taq-622 grey and black hand tufted Rugs | ₹24,780 |
| trc-138 beige and brown hand tufted Rugs | ₹2,990 |
| dr-105 blue flat weaves Rugs | ₹4,940 |
| trc-626 grey and black hand tufted Rugs | ₹19,950 |
Read More