You are on our Australia website. Please select your region to see content specific for your location.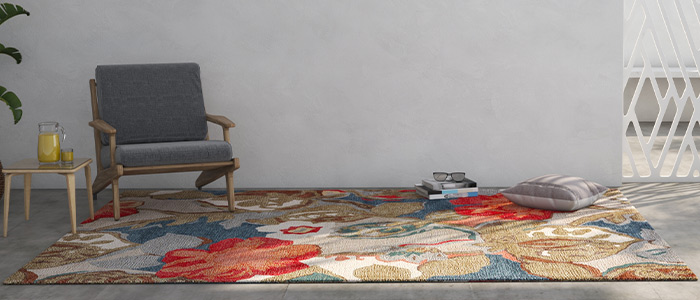 bestsellers
Indulge in the artistry of hand-knotted rugs this season! Our bestseller collection is here to elevate your living space with unmatched style and quality. Discover a symphony of stunning pattern rugs carefully crafted to infuse your home with charm and personality. Experience the touch of luxury underfoot as these rugs exude elegance and comfort. Step into a world where each thread tells a story, creating a harmonious blend of tradition and contemporary design. Don't miss out on these highly sought-after rug bestsellers – shop now and make your space extraordinary!
Read More
Shop best-selling rugs online in Australia
Jaipur Rugs Australia is home to the best selling carpet in the oceanic region. We offer a fine curation of top selling rugs and top selling carpet that are made into styles such as transitional, modern, and traditional types. The best selling rugs offered online at Jaipur Rugs allow you to step into a world of sophistication with designer rugs.
Explore different styles of top selling rugs online at Jaipur Rugs AU
Modern
Any individual or family can add one of our best selling rugs that are modern at Jaipur Rugs to enhance the contemporary flair of any room. It will transform your space with minimalistic patterns and vibrant colors which are specifically designed to reflect the modern sensation. There is nothing better than elevating your decorative ability with sleek grey rugs composed of high quality materials.
Traditional
Discovering a traditional or oriental rug can unearth a new nostalgic sensation that can revive the memories of many. Our best selling rugs that are of traditional style can be the perfect finishing touch to any room because they add warm, texture, and a harmonious feeling. These types of Jaipur rugs provide beauty and elegance that are fit for luxurious spaces alike.
Transitional
The versatility of transitional rugs can be the best selling rugs at Jaipur Rugs Australia because of their extensive versatility and malleability. You can blend the ancient and contemporary together with a transitional style rug that promotes a timeless beauty across many corridors. They are eye-catching and sure to capture the attention of any visitor, neighbor, or family member that steps in and views the transitional rug that is composed of many personalities.
FAQ's
What type of rug is most durable?
The most durable type of rug are viscose rugs which are the best selling outdoor rugs. There material is thick, dense, and unlikely to loosen due to their minimal pile. These viscose rugs are the best selling rugs because they are designed to withstand harsh environments.
What is the most comfortable type of rug?
The most comfortable type of rug at Jaipur Rugs is one made of soft material such as wool, cotton, or silk. These best selling rugs on our Australia store are handcrafted which means they are not susceptible to the deleterious effects of machine-made carpets. They retain the soft and thick textures that often accompany these materials.
How do I choose a good rug for my home?
It is not easy to choose a new rug for your home because there are myriad of factors to consider such as price, size, color, pattern, material, style, and more. As a reference, it can be recommended to open the Jaipur Rugs site on your mobile phone that way you can analyze different pictures of the rug offered on our site for each rug that you need a best-selling rug in. Whether you need a set of bedroom rugs or runner rugs for the hallway, just know that our online shop has you covered in all facets.
POPULAR CATEGORIES
| children rugs | sale rugs | runners | red carpets | shaggy rugs | designer rugs | extra large rug | black rugs | custom rugs | stair carpets | geometric rugs | purple rugs | green carpets | pink fluffy rug | oriental rugs | indian rugs | bedroom floor rugs | outdoor rugs extra large | small carpets | muslim prayer mats | orange carpets | yellow carpets | dining room carpets | medium rugs | graphic rugs | monochrome rugs | flat weave carpets | kilim carpets | traditional carpet patterns | oversized carpets
Read More